Four steps to knowing your customers and how to be their go-to retailer in the new year and beyond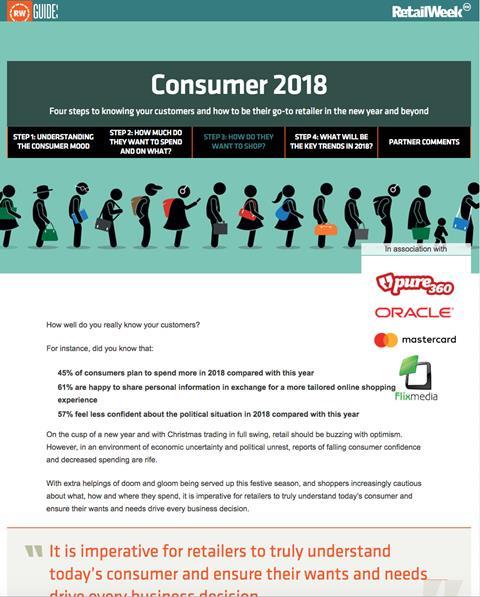 How are customers feeling today? In Consumer 2018, a new guide by Retail Week in association with Pure360, Oracle, Mastercard and Flixmedia, we leverage exclusive consumer research to outline the four key steps that will prepare you for a successful 2018.
With this guide you will:
Understand your consumers' attitude to the current year
Learn how much consumers want to spend and on what
The key consumer trends to look out for in 2018.
Access Consumer 2018.