Retail Week's annual celebration of the sector's 100 most influential individuals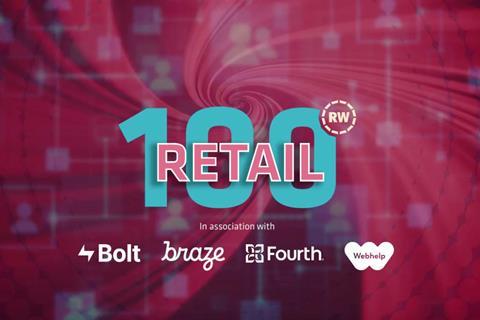 Who are the country's top 100 c-suite leaders transforming the sector, shaking up traditional retail models and being a voice for the industry?
Look no further than the Retail 100.
Determined by Retail Week's team of experienced journalists, the Retail 100, once known as The Power List, is an annual celebration of the sector's most influential individuals. It has traditionally operated as a 1-100 ranking; however, to reflect a shift from outdated hierarchical power, this year we have removed the rankings to focus on retail leaders across six important categories.
With 36 new entries and 27 female and non-binary leaders celebrated, the Retail 100 is more diverse than ever before in its 17-year history.