Retail Week will publish its inaugural Future Leaders report on March 15; spotlighting 30 names predicted to become chief executives at the world's biggest retailers in the years to come. In celebration of International Women's Day (IWD), here's an exclusive first look at three inspiring women in the line-up
This IWD is focused on #EmbracingEquity; creating true inclusivity by working to "challenge gender stereotypes, call out discrimination, draw attention to bias and seek out inclusion".
In retail, one of the key ways this goal can be achieved is by celebrating inspiring women who are forging a path ahead.
We have put the spotlight on three individuals who are doing just this; women working to innovate, strategise and experiment to drive retail transformation.
These are women soon to be recognised in Retail Week's inaugural Future Leaders report; a who's who of the 30 retail names set to become chief executives in the years ahead.
Produced in association with Fujitsu, the report itself is indicative of a wider shift change in retail; 60% of the CEOs-in-waiting – as predicted by an expert panel of journalists, head-hunters and industry – are women.
Meet three of the Future Leaders' picks below, and sign-up here for first access on March 15.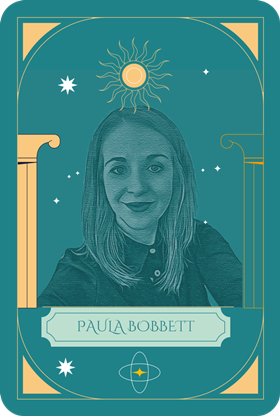 Paula Bobbett, chief digital officer, Boots
CV snapshot:
2022 – Chief digital officer, Boots
2020 – Director, Boots.com
2013 – Senior manager, ecommerce insight, rising to head of online performance, Dixons Carphone
2010 – Group category manager rising to strategy and analytics manager, Avon
2007 – Project manager, Vanguard Strategy
2003 – OR analyst rising to commercial insight manager, Debenhams
2000 – OR analyst, British Airways
Paula Bobbett marked herself out as one to watch when in August 2021 she led Boots' move into on-demand delivery just six months after joining the business. Then director of Boots.com, Bobbett was rewarded with a quick-fire promotion to chief digital officer in April last year – a role she described as her "dream job".
Far from resting on her laurels, Bobbett is currently leading the launch of the Boots Marketplace this spring, which will offer customers a range of curated third-party health and beauty products, opening up Boots to new online audiences.
Bobbett boasts a wealth of experience in ecommerce having previously served as head of online performance at Dixons Carphone (now Currys), prior to which she worked in commercial and strategy roles for Avon, Debenhams and British Airways.
Regarded as an excellent strategist with a passion for building diverse, inclusive teams, there will be plenty of head-hunters watching on with interest as Bobbett continues to deliver Boots' digital transformation.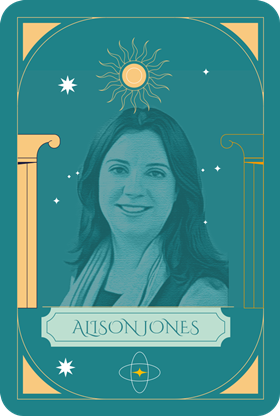 Ali Jones, outgoing customer director, The Co-op
CV snapshot:
2018 – Customer director, The Co-op
2016 – Chief customer officer, Carat UK
2013 – Marketing and online director, Woolworths (Australia)
2011 – Brand director, Marks & Spencer
2010 – Group marketing director, Arcadia Group
1999 – Marketing director, Debenhams
1998 – Marketing manager, Freemans
1990 – Marketing manager, Next
Ali Jones has built up an impressive more than 30-year career in marketing at some of the high street's biggest names – and we predict her next role could be her most exciting yet.
Jones, whose father is former Next chairman Sir David Jones, started out as marketing manager at Next from 1990-95 and has gone on to hold senior marketing and brand positions at Freemans, Debenhams, Arcadia, Marks & Spencer and Australian grocer Woolworths.
Clearly au fait with working in diverse, omnichannel retail environments, Jones has brought this experience to bear at The Co-op where she has served as customer director for the past five years. In her role, Jones has helped broaden the retailer's appeal and attract younger shoppers.
But all eyes are now on Jones' next move; in October she announced she was stepping down to pursue "a new challenge". While her departure date is yet to be confirmed, Jones' experience of delivering marketing transformation at major retailers makes her a natural shoo-in for a future chief executive position.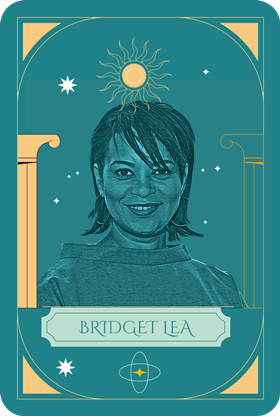 Bridget Lea, managing director of commercial, BT/EE
CV snapshot:
2021 – Managing director of commercial, BT/EE
2019 – Managing director of the North, Sainsbury's
2013 – Head of stores rising to director of stores, O2
2010 – Global retail operations director, Oasis
There are many routes to the top of the retail sector, but few executives have overcome the barriers faced by Bridget Lea. As a black woman and young, single parent living in a council flat, Lea has herself stated she was "not set up to succeed". That makes her rise through the retail ranks even more inspirational.
At the start of her career, Lea completed an IT degree at Manchester Metropolitan University and secured a position on M&S' graduate programme. She then worked her way up through store and digital roles with retailers including Oasis and O2 to become Sainsbury's managing director of the North responsible for 40,000 colleagues.
For the past two years, Lea has headed up commercial trading and strategy across all channels for the three customer-facing consumer brands. With a team of over 10,000 people, Bridget is the driving force behind the new omnichannel strategy for the 'new EE', set to launch in 2023.
A strong commercial operator with exceptional customer focus and diverse experience, Lea seems destined to complete her remarkable rise with a future chief executive role.

Megan Dunsby is Retail Week Connect's senior commercial content editor. A former journalist and features editor, Megan joined the team in January 2019 to help brands leverage content to reach the people who matter in retail.