A survey by Worldpay has identified online security as a significant concern and priority for British consumers when shopping online.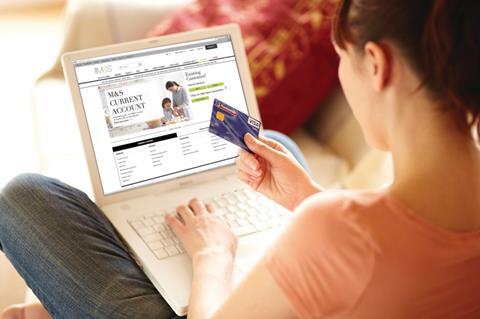 The payment firm's research found a significant gap between the level of online security that is expected by British shoppers and that provided by online retailers.
Worldpay found that 75% of British consumers consider a website more secure if it prominently displays payment authentication logos on its homepage, something that 92% of UK retail sites don't provide at present. The research also showed that 59% of British shoppers feel more secure if an online retailer offers their preferred payment method, but less than a third of UK retailers display this information at the moment.
Security concerns also keep 46% of shoppers from storing their payment details with an online retailer, reducing the convenience that ecommerce can provide. Online retailers can address this concern, as 60% of consumers would reconsider storing their payment details on a retailer's website if information on the security measures that would protect shoppers' personal information was provided.
Obstacle to buying
"Doubts about the security of their payment details can stop shoppers from buying, even if they really want a product" says Maria Prados, Worldpay's global retail vice-president.
"Retailers need to reassure customers that their information is in safe hands, from the second they start browsing a site to the moment they receive an email confirming their purchase."
Consistency throughout the payment journey is of paramount importance to UK shoppers in particular. The survey found that 75% of British consumers would end a transaction if their preferred payment method was not displayed at checkout having been offered on an online retailer's homepage, compared with only 56% of shoppers globally.
UK shoppers also have higher-than-average expectations regarding payment errors, with 48% abandoning a purchase if they have to re-enter their details after a payment error compared to 35% globally. In addition, 68% of British shoppers expect a clear explanation of why a payment error has occurred, something that only 28% of online retailers provide at present.
Prados says: "The online payment journey is inextricably linked to the user experience. If retailers cannot reassure shoppers that their transaction is going to be quick and secure through the payment journey they will struggle to keep shoppers engaged."
Ecommerce is a mainstay of UK retail and British shoppers' standards regarding online security have increased accordingly.
By taking measures to make their online security clear and transparent, the UK ecommerce sector will increase trust and convenience for shoppers, which will grow sales and reduce shopping cart abandonment.