Secretsales full year sales grew 16% in 2015 despite "challenging" conditions but the etailer has benefitted from a post-Brexit austerity drive.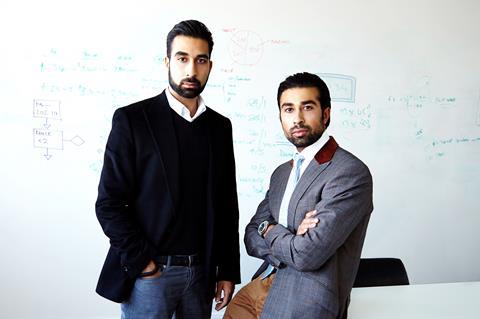 The flash Sales site said sales had been "strong" following the EU referendum vote, with 30% year-on-year growth during September.
Secretsales chief executive Nish Kukadia said: "Customers are more vigilant about spending excessively and are looking for great value. In unstable and uncertain times our business performs well."
The etailer's operating losses widened from £2.2m to £3.6m in 2015 as it made investments in its technology and architecture to help improve sales conversion.
This included the introduction of a business intelligence tool that enables it to make real-time decisions based on customers' behavioural patterns.
Kukadia said he was confident that Secretsales would narrow losses in 2016 as healthy top line growth and tight cost control is driving "a substantial improvement in financial performance".
Deep discounting created a challenging second half
Secretsales revenue jumped 16% to £29.3m and gross receipts advanced 21% to £45.6m over 2015.
Kukadia said he was pleased with the growth in what was a "challenging second half for the retail industry" as prices were slashed in bricks-and-mortar stores.
"The high street went on a deep discounting cycle for a good portion of the summer last year and it didn't end until September. When that happens we are less competitive which is a bit of a challenge," he said.
However, Kukadia said retailers had "learned" from this prolonged period of price cuts. "Discounting has been more controlled this year. They've realised that discounting excessively on their own site can be detrimental to their brand," he said.
Kukadia was confident that Christmas would be "better than last year" and retailers would not offer the same level of price cuts.
"Black Friday was a huge learning curve. Discounting was excessive and cannibalised full price sales. Consumers are looking for discounts but there's limited places you can get sustainable discounts," he said.
Kukadia said that his aim is for Secretsales to "dominate the online sales environment in the UK".
Technology is star performer
Home and technology was the star performer for Secretsales in 2015, with sales in the category up 55%.
It has launched Sales for tech brands Bose and Bang & Olufsen in its current year to help propel growth in the category, which Kukadia said was an "under-exploited area".
He said the category was primed for growth over the next year.
Meanwhile, womenswear sales jumped 46% and lingerie, beauty and kids sales surged 42% over the year.
The etailer boosted its registered members by 34% to 4.4 million over 2015 and said it had "strong customer retention" with 78% of its revenue coming from repeat custom.