A group of fashion and media entrepreneurs have thrown their weight behind a new etail business that is aiming to be "Asos for students".
Former Fat Face and Crew Clothing chairman Clive Beharrell and ex-Daily Mail and General Trust's Mail Newspapers managing director Guy Zitter are among the backers of Student High Street, a website that combines fashion marketplace and content.
Student High Street, which held its launch party last night, is the brainchild of 25-year-old Tom Grafton, who came up with the idea of the student-focused marketplace while at Exeter University.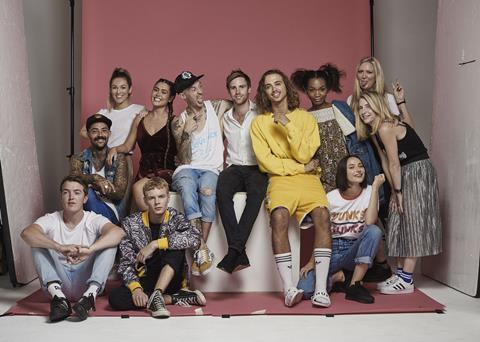 Grafton said his aim is to "own" the £3.2bn student fashion market, which he said was underserved.
He said: "There's no one specifically targeting students. They don't want to wear mainstream brands. They're searching for uniqueness and products that make them stand out."
Student High Street launched with brands including Allegra, Pretty Lavish and Love Sick London on the site.
Grafton said there was a growing array of brands that were gaining notoriety across UK universities, and said Student High Street was providing a platform to help these businesses scale.
Beharrell added: "There's a big appetite from the brands for what we have to offer, which is not just a platform but support services as well."
Student High Street has partnered with firms including the UK Fashion & Textile Association and legal specialist Spring Law to offer support to brands that are scaling their own businesses.

Senior hires
Grafton has made a throng a senior hires to launch the business, including former River Island ecommerce executive Helen Colclough who takes on the role of ecommerce adviser, and ex-managing director of Vice Media-owned fashion magazine i-D Richard Martin who is marketing and digital director.
Grafton said that style is very peer-driven on campuses and Student High Street is using student ambassadors across UK universities to promote its business.
Content is also a big part of Student High Street's platform, and the site focuses on everything from music to food to travel.
Beharrell said: "It's not just a platform for sales, it's a forum. Content plays a big part in how millennials shop. We're bringing all aspects of a student's world together under one roof."