Former Asda chief executive Allan Leighton, who was confirmed as chairman of value retailer Peacocks this week, will focus on overseas expansion and UK consolidation.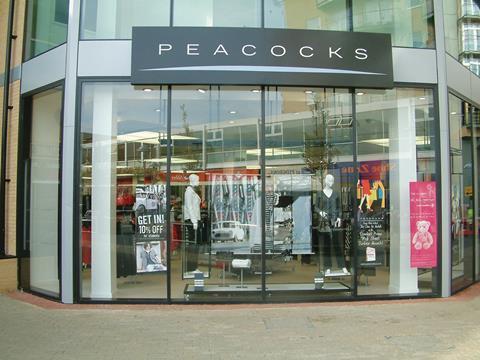 Leighton, whose appointment was revealed by Retail Week, said the 700-store group was at an "important time in its evolution".
He said: "Peacocks is a very strong business with a strong management team. It is an important time in its evolution. The owners - [hedge funds] Och-Ziff and Perry Capital - have been investing in the company. The idea is to grow in the UK and accelerate the overseas business."
Leighton added that shareholders and management continue to back the business - which attempted a £600m sale last year - and that it was "too early" to speculate on whether there would be a sale or float of the business. His high-profile appointment will continue to add fuel to the suggestion. He said: "There are many options, including consolidation and acquisitions."
Leighton said he was "buying into the management team" as well as the business and would work closely with chief executive Richard Kirk, who holds about 30% of the business and took it private in 2006 along with Och-Ziff and Perry.
He said: "He is very much staying and turning the business into something special." Leighton declined to comment on the potential sale of womenswear chain Bonmarche, part of the Peacock Group, which entered into exclusive talks with Duke Street in April.
He said Peacocks was in a resilient sector of the value fashion market in a broader retail environment that was transforming rapidly.
He said: "Without any doubt, currently things are tough. The best companies will develop and consolidate. Clearly, that is going to be the future. Scale is the future."
He observed that in 18 months to two years' time, "things may look different in terms of ownership, structures and outlets".