Waitrose's advertising campaign is a combination of sentiment, atmosphere and a powerful message about its unique partnership model.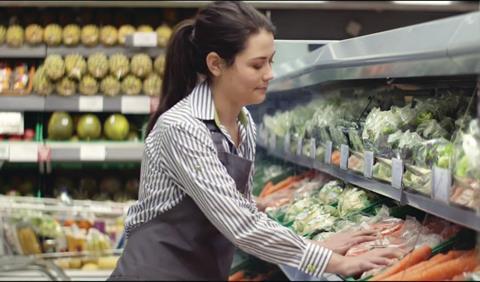 The campaign highlights Waitrose's partnership business model – a true point of difference from other supermarkets.
The television ad emphasises how the grocer is owned by its employees – or partners – and the direct impact that has on the service and level of care that customers receive.
The ad follows the story of a young boy who is given a plot of garden by his father where he diligently plants carrot seeds and helps them grow, protecting them from frost and hungry birds. He nurtures a green shoot into a single carrot, which he proudly cooks and cuts up to be shared with his appreciative family. The advert finishes with a Waitrose employee carefully rearranging carrots in a branch. The voiceover explains: "When you own something, you care a little more. Everyone who works at Waitrose owns Waitrose."
Waitrose's marketing director Rupert Thomas says that with co-ownership comes the care and service delivered by the retailer. It's a message that has impact and differentiates it from the price wars between other grocers or the reliance on product placement.
The campaign, produced by BBH and directed by Tom Tagholm, tells a simple yet endearing story and ends with a message that stands out from that of competitors.
In March the John Lewis Partnership awarded staff a 15% bonus, which chairman Charlie Mayfield said is the equivalent to nearly eight weeks' pay. No wonder the retailer wants to shout about it.