While some comedy campaigns struggle to elicit the smallest of smiles, it's likely that The Bike Whisperer of Halfords will provoke genuine chortles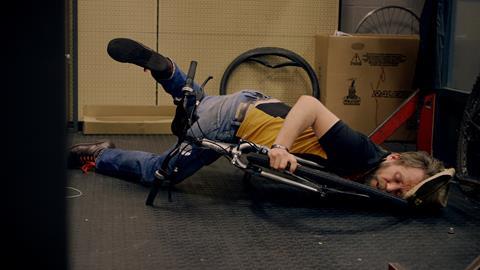 A highly subjective animal, comedy can be a gamble for brand advertising, although arguably even bad comedy is memorable for the wrong reasons.
The brilliance of websites such as YouTube is that they give brands freedom to experiment with campaign content and format.
Halfords has taken the opportunity to use its YouTube channel to provide insight into its personality in the form of the first of its series of Bike Whisperer films, written by creative agency Red Bee.
Played by stand-up comedian Tony Law, the bike whisperer is a man who claims to have special healing powers and a spiritual connection with bikes that may have had traumatic physical or mental experiences. It all began when he slept on bikes as a baby and now, while he doesn't claim to have any technical knowledge, he is adept at cuddling, touching and communicating with bikes through their bells.
Halfords prides itself on its YouTube channel's extensive 'How to…' educational videos. This original campaign shows a different side of the brand and the documentary style, featuring bemused-looking customers, provides additional humour.
The filming also does a decent job of scanning around the store, documenting a smart interior, highlighting product range and service availability.
The comedy vibe should tickle people's funny bones and has every chance of enticing them into stores.