Retail news round-up on November 17, 2014: Mike Ashley eyes takeover of Kitbag; Phones 4U collapsed with £168m debt; ScS Upholstery considers stock market return; Christmas expected to drive footfall recovery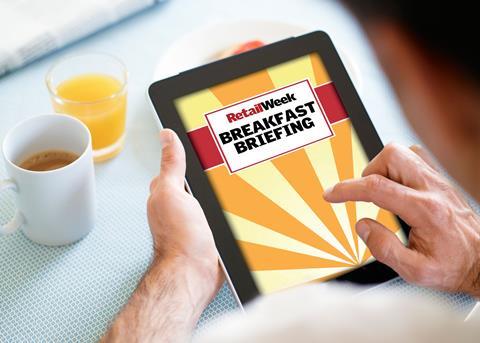 Mike Ashley eyes takeover of Findel's Kitbag
Sports Direct owner Mike Ashley is considering acquisition of football strip retailer Kitbag, The Telegraph reported. Kitbag's owner Findel has hired KPMG to help offload the business as it looks to raise cash to tackle debts. Interested suitors are expected to include Sports Direct's big high street rival JD Sports. Kitbag is expected to fetch around £20m.
Meanwhile, Sports Direct is eyeing a bid for LA Fitness after the gym group was put up for sale last week. The retailer is drawing up plans to create a 200-chain gym empire and a spokesman confirmed that the firm is now interested in all 50 of LA Fitness sites. It is understood that Ashley will compete with Fitness First for the firm.
Phones 4U collapsed with £168m of unsecured debts
According to new documents, the taxpayer stands to lose £78m from the controversial demise of Phones 4U, The Telegraph reported. The high street retailer owed £69.2m in VAT and £8.8m in corporation tax when it collapsed in September, and administrators have warned they are only likely to recover a tiny fraction of the debt.
The debts to HMRC are part of £168m owed to unsecured creditors by Phones 4U. Less than 0.4% of this will be repaid, according to administrator PwC. These debts included £4.8m to Phones 4U customers, many of whom paid for pre-orders on new phones they never received. Other debts include £42m to suppliers, £25.9m to employees and £17.2m in unpaid bills.
ScS Upholstery considers stock market return
Sofa and carpets specialist ScS Upholstery is eyeing a comeback to the stock market six years after it collapsed during the financial crisis, The Sunday Times reported. Its private equity owner Sun European Partners is understood to have appointed Investec to explore a float or sale. It is thought ScS could fetch about £100m.
Christmas likely to drive recovery in shopper numbers
According to BRC/ Springboard figures, UK high street footfall slumped 0.8% on a year ago in October. The research firm predicts a Christmas recovery in shopper numbers, with December expected to bring an 8% annual jump in footfall. Retail parks are predicted to continue to outperform high streets and shopping centres this Christmas, with out-of-town benefitting from the rising popularity of click and collect.