Kevin O'Byrne
The time could be right for former B&Q boss Kevin O'Byrne to make a return to the DIY giant. O'Byrne, currently finance boss at Sainsbury's, was overlooked for the top job at Kingfisher in favour of Laury in October 2014.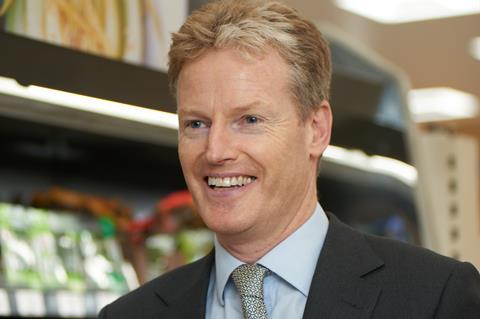 He left Kingfisher five months later, bringing down the curtain on a seven-year stint with the business, which began as group chief finance officer in 2008.
O'Byrne went on to become chief executive of Poundland in 2016, replacing Jim McCarthy at the helm of the value business.
But he was poached by Sainsbury's just months later to take on the role of chief financial officer.
O'Byrne would be an outside contender for the Kingfisher hotseat, but one headhunter suggested he could be persuaded to leave Sainsbury's after the grocer's hopes of merging with Asda were thrown into doubt.
The Competition and Markets Authority's scathing provisional findings into the deal have left the merger on a knife edge – and may leave some of the grocer's senior management debating their futures.
If O'Byrne is among those considering his options, a return to Kingfisher would almost certainly appeal.
Euan Sutherland
Another former Kingfisher man eyeing a return could be under-pressure Superdry boss Euan Sutherland.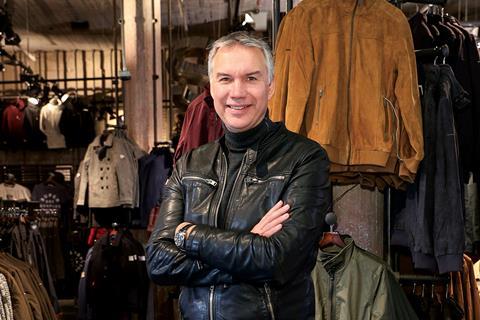 Sutherland faces a shareholder battle at the fashion retailer as founder Julian Dunkerton, a vocal critic of his strategy, attempts to gain a seat on the board.
Sutherland spent five years at Kingfisher, rising to a position on the board as chief operating officer, before taking the helm at The Co-op in 2013.
He lasted 10 months at The Co-op, walking out after calling the business "ungovernable" after his salary was leaked in The Observer and he failed in his bid to bring reform at the group.
He has had a turbulent four and a half years at Superdry, and with Dunkerton stepping up his bid to return, Sutherland might eye a return to his former employer.
Tony Buffin
Tony Buffin, who recently stepped down from his role as chief operating officer of Travis Perkins, has also been named as a potential successor to Laury by a number of headhunters.
Buffin is a finance man by trade. After qualifying as a chartered accountant at Ernst & Young, he cut his teeth at Boots before becoming chief financial officer then chief executive of Nectar card-owner Loyalty Management Group. He held the same position at Canadian business Groupe Aeroplan after it bought the loyalty business.
He headed to Australia in 2009 where he helped lead the turnaround of supermarket Coles as chief financial officer – experience that would be invaluable at Kingfisher, which is carrying out its own transformation.
Before he stepped down, Buffin had been touted as a replacement for Travis Perkins chief executive John Carter. His experience at Travis Perkins gives him insight to the world of DIY. One headhunter points out that he was very active in the leadership of Toolstation during his time at the builder's merchant.
Barracuda Search managing partner Justin Linger describes Buffin as "very bright and digitally focused" – which ties in well with Kingfisher's transformation plan.
Kate Swann
Kate Swann is one of the most wanted executives in business right now – she's been mooted as a potential successor to John Lewis Partnership chair Sir Charlie Mayfield – and with form in the home and DIY sector, she will surely be on Kingfisher's wishlist.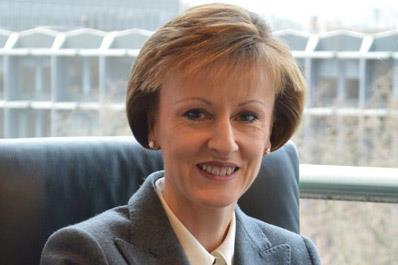 Swann became the managing director of Homebase at just 34 and went on to the same role at Argos in 2000 before being appointed chief executive of WHSmith in 2003.
After presiding over one of the biggest losses in the retailer's history in her first year at the helm, Swann drove WHSmith's successful turnaround plan and grew profitability before stepping down after nine years.
She has been at the helm of travel retail franchisee SSP since 2013 but revealed that she would be stepping down in November.
Could Kingfisher woo Swann back to the DIY sector?
John Durkan
Former Carphone Warehouse and Safeway executive John Durkan could also be in the running.
Durkan spent 17 years at Safeway, rising to trading director, before moving to Carphone Warehouse.
His most recent executive role was managing director of Coles, where he helped turnaround the business.
Linger says: "He can drive the kind of change necessary in Kingfisher. He's dealt with a cross-border environment with Carphone and he's a heavyweight contender."
Durkan transitioned to the role of senior adviser at Coles' former parent company Wesfarmers in September, so could be gearing up to take up his next executive appointment.
Although he would be a newcomer to DIY, Durkan's wealth of experience could help get Kingfisher firing on all cylinders again.
John Colley
Although one headhunter thought it unlikely that Kingfisher would follow its traditional strategy of hiring from within, if it were to do so John Colley looks a solid candidate.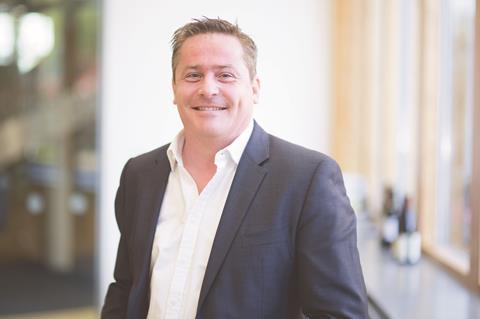 Colley knows the Kingfisher business – he's just started his second stint there – but has vital experience of business outside of the DIY giant.
He rejoined Kingfisher as group trading director in January, nine years after his first spell. Colley spent seven years with Kingfisheras commercial director at Screwfix then B&Q commercial and marketing boss during, between 2003 and 2010.
In his time away from Kingfisher he was chief commercial officer at DIY retailer Maxeda in the Netherlands and ran its Praxis chain for three years before returning to the UK as managing director of Majestic Wine.
After two months at Hobbycraft, Colley re-emerged at Kingfisher.
Headhunter Tony Gregg said at the time of his appointment: "He is likeable, with a strong work ethic, and not afraid of making tough decisions. He is highly thought of within the business and I've no doubt that, in time, there will be opportunities for him to progress into an even more influential role."
Guy Colleau
Frenchman Guy Colleau is another former Kingfisher executive that could boomerang back to the business.
He started at French DIY chain Leroy Merlin before being snapped up by Kingfisher in 2003. He led its French business Castorama for five years before taking charge of the group's sourcing then running its big-box format across Europe.
Colleau left Kingfisher in 2016 to become chief executive of Maxeda.
As a home and DIY lifer with experience across Europe, Colleau would be well placed to manage the complexities of Kingfisher's ongoing business overhaul.
Analysis: Can Kingfisher rebuild its bottom line?
1

2

Currently reading

Analysis: Who could replace Véronique Laury as Kingfisher CEO?