Morrisons boss Dalton Philips has defended his 'misty veg' strategy that saw the grocer trying to target more affluent shoppers.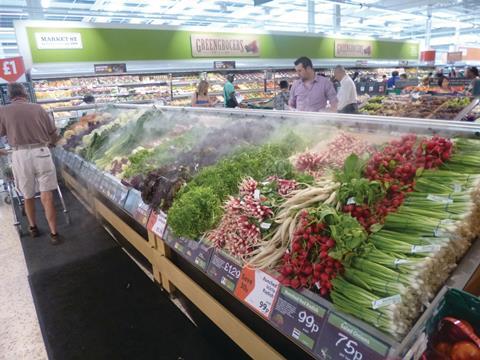 The Bradford-based grocer opened a new Fresh format in 2012 in locations including St Albans and Croydon that featured vegetables that were sprayed with water to keep them fresh. The mist was designed to create theatre.
However, the manoeuvre polarised opinion, and was seen by many as the moment that Philips forgot Morrisons' core value-led customer by taking the proposition too upmarket.
But today Philips insisted he had no regrets and maintained he did not take stores upmarket.
"I will refute until my last day about taking the stores upmarket, we did not do that," Philips insisted. "There are parts of the south of England which I think have benefitted from the slightly different assortment and I don't regret that.
"Misty veg is in our competitors now. The most important thing is whether our customers liked it or not."
Philips added he was proud of his five years leading Morrisons. "You make some decisions that are right and some that are wrong. That's life as a CEO."
Morrisons said today that Philips is to stand down from the business as it seeks a new boss to lead the grocer back to growth.
Morrisons boss Dalton Philips to stand down as Christmas like-for-likes drop
1

2

3

Currently reading

Morrisons departing boss Dalton Philips: No regrets on misty veg

4

5

6

7