DFS has set its share at the lower end of the marketed range as it floats today in a move that reduces the value of the company to £543.2m.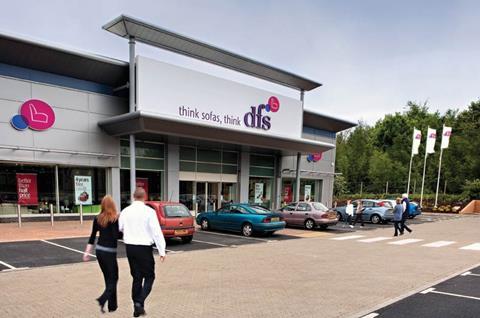 The furniture retailer has set its share price at 255 pence after initially setting a price of between 245p to 310p a share, which previously valued the company at £585m.
DFS is hoping to raise £98m through the issue of shares, which it will use to reduce debt and provide access to a lower cost of financing.
Existing shareholders, including the DFS management, will receive gross proceeds of £108.4m from the float.
DFS chairman Richard Baker said: "I am extremely proud of what has been achieved at DFS since 2010 and excited about what is to come as a public company. For me, DFS stands for 'Dedication, Family and Success' and our employee partnership scheme is an embodiment of these principles as we reward our dedicated and passionate workforce."
"DFS chief executive Ian Filby added: "We are committed to our vision to take DFS from being a great British business to a world-class business.
We have a clear strategy to broaden our appeal, enhance our service and make our products more accessible to our customers than ever before through a measured programme of store expansion, continued development of our multichannel proposition and constant enhancement of our product range."
Trading of shares begins at 8am today under the DFS ticker.