River Island has paired up with Snapchat to develop bespoke filters for customers to use in its stores, in order to boost engagement.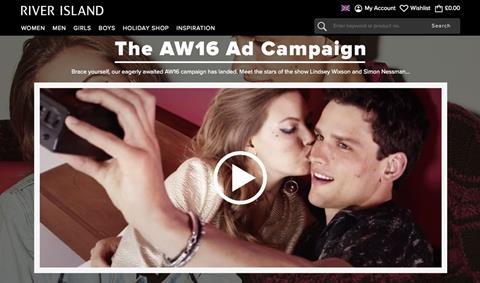 To draw in a generation of younger shoppers, River Island and multimedia platform Snapchat have developed a number of bespoke branded filters which customers can use on their Snapchat stories when they are shopping in over 280 River Island stores in the UK and Republic of Ireland.
The filters highlight key brand and cultural messages and will vary across the season with the aim of keeping content timely and relevant in the minds of its consumers.
The 'Snap & Share' campaign, which launched earlier this week and will run for the next three months, marks a shift in the retailer's customer engagement strategy and works alongside River Island's latest advertising campaign.
Engaging young customers
River Island marketing director Josie Roscop said: "When devising a plan for the launch of our new autumn/winter campaign, we wanted to explore new innovation and technology, seeking a fresh way for us to connect and engage with River Island customers.
"We decided to use Snapchat for its mass reach, popularity and ability to cut through to consumers with strong, creative content."
Customers that use and share the bespoke filters in store are given the chance to win a £1,000 shopping spree and a digital camera.
Speaking at Retail Week's Supply Chain Summit earlier this year, River Island chief information officer Doug Gardner said the retailer was thinking anew about customer engagement and that customer journey is now its biggest battleground.