Sainsbury's director of space and formats Kevin Barrett says he wants to eliminate the 'depressing' payment experience and replace it with mobile.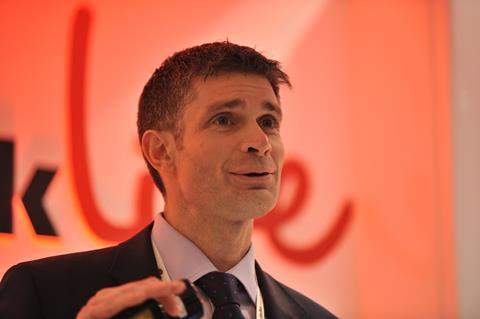 He said: "The two most depressing parts of a shopping trip are the check-out and the boot of the car. We want to be able to eliminate these things. In the future we are looking to use smartphone technology that will allow customers to put items in the basket and leave the store."
Barrett said he wants to improve the scan-and-go delivery process, meaning shoppers wont have to load their shopping into their cars but instead can have it delivered, and explained how the grocer is innovating its general merchandise and clothing departments. "Customers want convenience. 70% of people shop at Sainsburys because it is the closest supermarket to them. We have to figure out how we can be the best that we can be," he said.
In contrast to Barrett's tech-heavy, nationwide store strategy, Simon Mottram, chief executive of cycling retailer Rapha, encouraged small bricks-and-mortar stores to give customers a good experience. Rapha, which started life as an international etailer, opened its first UK standalone store in Piccadilly in February this year. Mottram told the audience that the shop is currently generating £1500 per square foot, the same amount iconic jeweller Tiffany takes.
Mottram was adamant that the store's success is down to its "soft sell" approach to retailing. "We focus on why customers are buying, not what they are buying. We know what road cyclists love and we connect with that," Mottram said. "This means that no research is required: we already know what they want."