Marks & Spencer's AGM took place at Wembley Stadium on Tuesday, as chairman Archie Norman addressed the retailer's shareholders en masse for the first time.
Amid the predictably provincial questions from shareholders on concerns ranging from its gooseberry yoghurt to why England's WAGS are not kitted out in M&S product a la Gareth Southgate, Norman and chief executive Steve Rowe made several important revelations.
Redundancies and closures
M&S has already pledged to shutter 100 stores in the next two years, but today Norman admitted he could not guarantee those closures would signal the end of the retailer's portfolio pruning.
"I can't tell you it won't be the last," Norman said in answer to a shareholder question. He did say that he hoped that in four to five years' time, M&S would be opening more stores than it was closing, but added that it "needed to get through the pain barrier" first.
Rowe conceded that there were "likely to be more redundancies" as M&S continues to reshape its business to be fit for a multichannel future, although the business does try to redeploy in-store colleagues elsewhere when a store closes.
No mergers or acquisitions
There has been much speculation around a global player such as Amazon sweeping up M&S in a bid to gain a foothold on the UK market. Today, Norman poured cold water on such rumours, saying that it was not the right time for the business to consider such a move.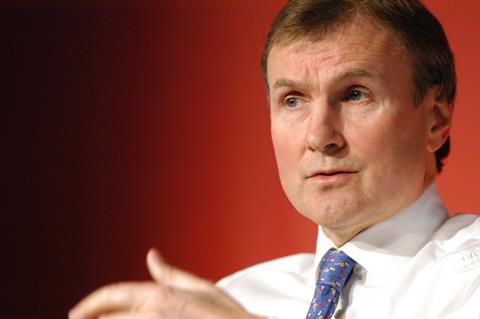 "It's our obligation to never be closed minded, but the answer is we are not [pursuing M&A activity] today and I don't think it would be right to do so," he said. "We believe if we deliver on the transformations we can deliver a profitable business in five years' time.
"Our job is to transform the business, to make it successful again, once we've done that we will see what the options are."
However M&S is partnering with Microsoft in a bid to navigate the fast-changing digital landscape. Microsoft AI engineers and M&S' digital development team Retail Labs will work together to explore and test how technologies such as AI can be embedded in M&S' stores and operations to improve customer experience and processes.
Archie's in it for the long haul
Norman emphasised today that he was not overly concerned with M&S' results over the next two years, but was instead focused on the next five.
Echoing Rowe's 'marathon' rhetoric, he said: "We need to do the right thing for the long term, this is not a quick fix. I rather think that at public companies people have been searching for results a little too quickly.
"The results in the next two years are not the most important thing. We are here to deliver a profitable growing businesses in five years' time and if we do that, we will have delivered a great result. It is not a quick fix."
Sparks to be relaunched
Loyalty schemes are undergoing immense change at the moment, with retailers struggling to understand the generational shifts in consumer behaviour.
M&S was one of the last major retailers to launch a loyalty scheme, establishing Sparks in 2015, but just three years in, it has now decided to relaunch it.
The news that the programme will be "completely reviewed" came as no great surprise, given the fact that the business has hired loyalty and customer data experts Edwina Dunn and Clive Humby – responsible for the supercharged growth of Tesco during the 1990s thanks to Clubcard – as consultants.
There is no word yet as to when exactly Sparks will be relaunched, or what the revamped scheme will look like, but it will no doubt be in time to capitalise on increased spend during the golden quarter.
Culture will be at the heart of change
M&S is well known in the industry as being bureaucratic and slow with processes that are often colleague-friendly, rather than customer-friendly.
The business has made recent hires such as Julian Richer, the founder of Richer Sounds, who is credited with transforming corporate culture in retail.
But Norman today delivered one of the harshest indictments yet on M&S' cultural failings of the past.
"There is lots of good in M&S, but the truth is that the organisation has been slow, it has not always been accountable and it has not always been that commercial – and we have seen the results of that," Norman said.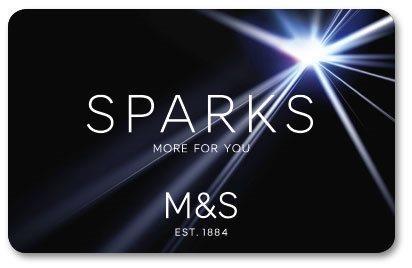 "I am following in the footsteps of some super smart, illustrious people who knew what they were doing. Their strategy was not so different from the strategy we have today, and that tells us one thing – over 20 years M&S has not succeeded in adapting as fast as we know we need to.
"But that failure has not been a weakness in strategy, it's not been for want of great mind or talented leadership. It has not been for want of capital spend – unfortunately, we have spent a lot of money.
"Our failure to keep pace lies within, it's inside the company, it's to do with us. I believe that behind every financial failure there is, at heart, an organisational failure. M&S is no different."
M&S has been doing a lot but not achieving much for the past two decades. As Norman said today, the business is standing on a "burning platform". M&S now needs to galvanise and clock up the next miles of its marathon and avoid getting burnt.