Uncertainty among consumers has led the retailers we interviewed to adopt a cautious outlook for 2018.
If uncertainty reigned when Retail Week published this report in January last year, then the way the rest of 2017 played out has left the 25 retail leaders we interviewed with yet more unanswered questions for the year ahead.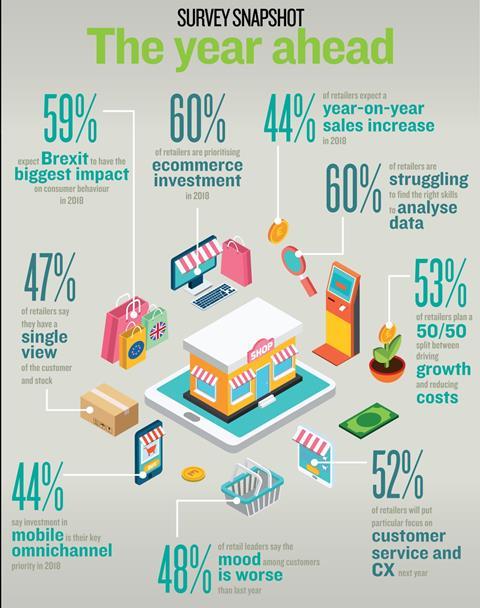 Despite concern, retailers that are adapting to the trading climate through investment and innovation will be able to weather the storm.
While just 18% of respondents claimed they had reached omnichannel status 12 months ago, this year the figure leaps to 47% – while 20% of retail leaders think they are close to reaching that point.
Conversely, international expansion has dropped down the priority list, with only 28% of retailers focused on this area. Last year, this figure was 56%.
Find out more
Our Retail 2018 report, in association with Manhattan Associates, provides answers from some of the sector's most high-powered people.
Discover exclusive insights about the year ahead from 25 of retail's top leaders. Download it here.