This new report offers invaluable insights into understanding the changing behaviour of the European connected consumer.
Did you know 80% of Belgian consumers shop mostly in physical stores and 85% of French consumers expect personalised pricing in return for sharing their data?
If these stats are surprising then Retail Week Connect's new report, produced in association with international legal practice Osborne Clarke, is the perfect place to start getting better acquainted with the game-changing shifts in European consumer behaviour.
Based on extensive consumer research in Belgium, France, Germany, Italy, the Netherlands, Spain and the UK, it is packed full of exclusive insights to help businesses anticipate key regulatory issues in the different jurisdictions.
Last year, in our first report together, Retail Week and Osborne Clarke predicted the rise in popularity of wearable technology and contactless payments in the UK, Germany and the Netherlands, both of which have exploded onto the consumer landscape in the past 12 months.
And this year's report promises to be bigger and better as we delve deeper into how consumers are thinking and behaving across the seven major European countries.
The quicker you can understand the digital revolution sweeping across Europe, the quicker you can drive future innovations and make sense of a changing, uncertain world
We explore how the uptake of wearable and contactless payment technology provokes questions around how digitally collected consumer data is used and shared. Download the European connected consumer report here.
While a mounting number of people across Europe are embracing connected technology – from wearables, contactless payments and digital health, to virtual fitting rooms, drones and AI-powered bots – their usage and levels of acceptance fluctuate massively from country to country.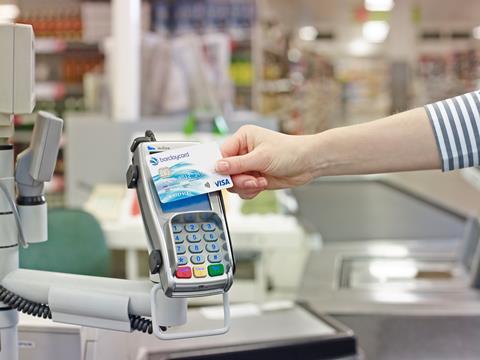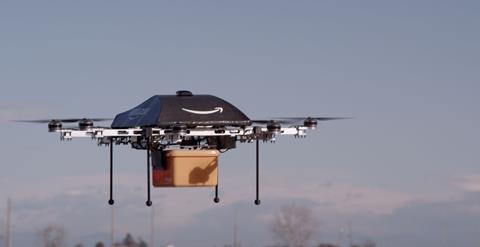 Consistent with our findings around data sharing concerns, the results look at how comfortable consumers are sharing their personal details when making a purchase.
We reveal which European consumers are most and least happy to entrust online vendors or other internet service providers with their personal data, plus what they value in exchange.
What's clear is that discounts and personalised offers are helping boost people's willingness to share to varying degrees across the seven major European countries, but fraud and security concerns still take centre stage.
"This research provides a valuable snapshot into the lives of today's consumers, hopefully better equipping businesses in the future.
"Many consumers in Europe are concerned about data privacy when shopping, but equally they are open to sharing data in exchange for personalised buying experiences," says Jon Fell, partner at Osborne Clarke.
Getting to grips with data protection regulations
When it comes to shopping online, security is hugely important to consumers – 63% ranked this as their number one concern when making an online payment.
In the UK more than a third of British consumers (37%) shop mostly online, while 48% mostly shop in store and 15% prefer to research online then buy in store.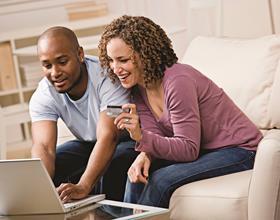 Additionally, when asked what their biggest concern would be if mobile payments completely replaced cash in the future, more than three quarters of consumers (77%) listed security as their number one concern, followed by fraud (73%).
"Businesses need to understand their obligations under the new General Data Protection Regulation," says Mark Taylor, partner and data protection expert at Osborne Clarke.
"The Regulation creates an opportunity for businesses to address the collection and use of personal data in more innovative ways. Consumer trust will be essential to maximising that opportunity, achieving growth and gaining a competitive advantage.
"Brexit has cast some uncertainty over the state of data protection laws in the UK longer term. However, we still expect that the General Data Protection Regulation will apply in the UK from 25 May 2018 with any adjustment to it likely to evolve after that date."
The quicker you can understand the digital revolution sweeping across Europe, the quicker you can drive future innovations and make sense of a changing, uncertain world.
Don't miss out on this opportunity to get closer to the European connected consumer and gain a clearer understanding of how new innovations are impacting future strategies. Download the report today.
What does the report cover?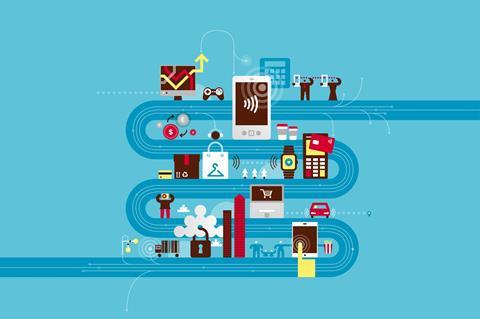 The European Connected Consumer report is invaluable in helping businesses anticipate the consumer trends and the associated legal challenges in the markets that matter.
Chapter one: Keeping track of the latest lifestyle trends
What to wear?
Tastes for tracking
A virtual appointment
Quicker access
Chapter two: Advances in shopping and payment options
Security matters
Deterred by data sharing?
Data exchange expectations
Keeping contactless
Rise of the apps
Chapter three: Future innovations
People versus technology
Drone delivery
Airborne positivity
Driverless dream?
Looking ahead
Tech of the future
Plus top-line results by country and the European connected consumer league table, who ranks where?
Join the conversation on Twitter by following #EuroConnected and access the report by clicking here.