Athleisure and vegan foods were previously untapped sources of sales growth in recent years. What are the emerging trends which will drive consumer spend in 2019?
The rise and rise of free-from
One of the biggest growth categories in grocery over the last 12 months has been vegan food. UK retailers have grabbed the trend with both hands, and the UK was found to be the nation where the highest number of vegan food products launched in 2018, according to Mintel's Global New Products Database.
Sixteen per cent of food products launched in the UK last year were badged as vegan, double the 8% in 2015.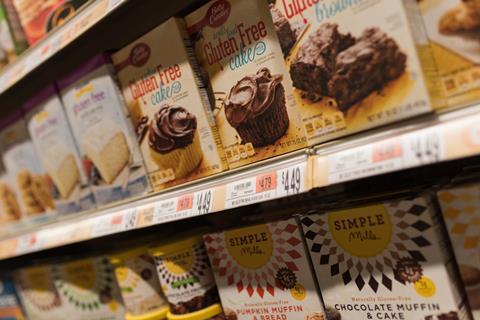 The combination of increased awareness among shoppers of food provenance, sustainability and health benefits, as well as the burgeoning use of social media to find new product recommendations, will continue to drive the growth of vegan food in the years ahead.
However, Nielsen's head of retailer and business insight Mike Watkins says these same factors will power growth in other specialist food categories in 2019.
"One of the key drivers of growth in grocery today is increased health awareness," he says. "Natural food, super-premium products which are perceived to be healthier and local British fare will all drive sales."
Watkins believes the area of grocery that will deliver the greatest sales increase is in the free-from category – foods that are free from specific ingredients such as dairy, wheat and gluten.
The uplift will be driven by shoppers whose needs span from the necessity to cut out ingredients for medical reasons to others, similar to flexitarians – people who tend to eat vegetarian food but not exclusively – who want to limit but not exclude a certain ingredient from their diet for more general health or ethical reasons.
"The free-from category grew by 18.5% in 2018 to hit £1.8bn and we expect the category to reach £2.3bn by 2020," says Watkins.
"The reality is that if you look at how big the category is in peripheral ways, it is probably twice as big as that," he adds. "There's a lot of category crossover – you can now buy a shampoo that is gluten-free. Why you'd need gluten-free shampoo I do not know, but it shows that it's a trend that is touching a nerve with shoppers."
Watkins believes online grocers and meal subscription services are particularly well placed to benefit from this consumer appetite.
"These trends, expectations and needs are easier to exploit within the online shopping digital world because you've got the ability to peer review, check what other people are saying, look for price comparison and provenance, all without being constrained by a more limited range," he says.
Wellness
A big beauty and wellness trend in 2019 will be savvy shoppers adopting a simpler approach to cosmetics and skincare, and expecting fewer products to pack a greater punch.
The craze around complex 12-step Korean skincare routines of last year has begun to be usurped in favour of more straightforward Australian and Scandinavian beauty products, which leverage their natural ingredient credentials to drive sales.
The focus on natural products in health and wellness has led to the rise of another rapidly growing product category – CBD, a derivative of cannabis without any of the psychoactive qualities commonly associated with the plant.
CBD-infused products can be used to treat a variety of ailments including inflammation, arthritis, anxiety and PTSD.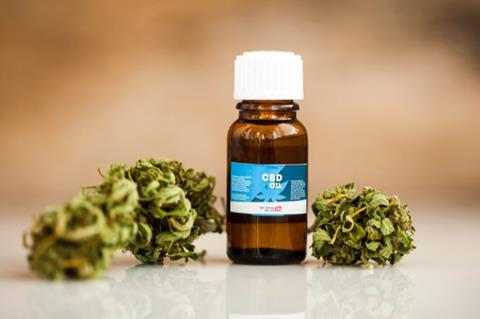 Today it is being deployed in a growing variety of health and beauty products from oils to body lotions and is on track to become a $22bn industry by 2022, according to consultancy the Brightfield Group.
US department store Neiman Marcus and UK health chain Holland & Barrett have both launched CBD-infused cosmetics lines this year, while Whole Foods has named CBD as one of 2019's top food trends.
The trend of shoppers expecting health and beauty products to work harder for them is also apparent in the increasing appetite for personalisation in cosmetics and supplements.
Mintel's director of trends for EMEA, Simon Moriarty, believes personalised products will be a key growth category for the health and beauty sector this year.
"Shoppers are no longer satisfied with one-size-fits-all wellness advice such as eating five pieces of fruit and veg or spending X number of hours a day standing up at their desk. There is an appetite for product ranges which are more bespoke, such as personalised supplements based on a shopper's own internal makeup," he says.
"The sort of thing that Gwyneth Paltrow got a lot of stick for a few years ago is now moving into the mainstream for retailers and FMCG brands, such as designing a soap catered to your skin Ph levels or a skincare product based on your dietary habits."
Direct to consumer brands offering a level of expertise around more niche products are particularly well placed to exploit this trend. According to Euromonitor, the D2C market is set to grow by 11.5% by 2021 bolstered by the wellness and beauty sector where businesses such as cosmetics subscription service Beauty Pie are making an impact.
However, Moriarty believes high street operators in the health and beauty sector also have the opportunity to capitalise on personalisation.
He says: "Any kind of high street beauty cosmetics company could offer a level of personalisation that they don't currently. We are already seeing it across the perfume market with the likes of Experimental Perfume Club and with smaller beauty firms; logistically there is no reason why bigger brands or retailers couldn't do the same."
Smart tech
In electricals, a key area of growth is likely to be smart-home products. Dixons Carphone's go-to-market planning director Zeena Hill says voice assistants, which recorded a 130% increase in sales this year, will grow exponentially based on their ability to be synced with other smart devices in a customer's home.
"The development of the assistants' functionality will be key to driving growth and mass adoption of this category as integration of smart assistants into sound bars, white goods and TVs has opened the technology and total smart-home control to new audiences," she says.
John Lewis' audio and connected home buyer Katrina Mills believes this technology will have implications for all areas of the home.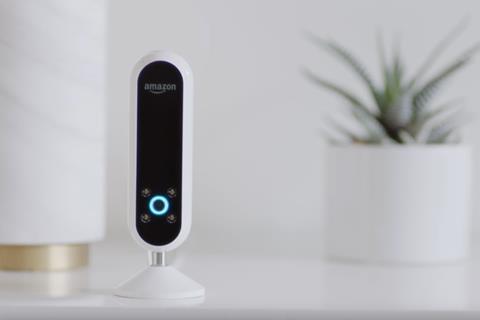 "In the kitchen, we have seen a rise in appliances integrating smart technology including Google Assistant and Amazon Alexa, so automation will be more prevalent. For example, customers will be able to control their oven or coffee machines with simple voice commands or reorder food via their smart fridge," she says.
"Another area of growth is home monitoring, which is mainly due to the category becoming much more accessible. The newest smart home monitors offer instant access via a dedicated app and often don't require additional investment."
Hill concurs that smart security systems, which delivered a 110% uplift in sales at Dixons Carphone in 2018, will be a key growth driver in the year ahead "as it appeals to both advanced smart-home customers due to simple integrations with other smart products and to new customers who understand the product benefits".
According to Statista, UK sales of smart-home products will rise 16.6% and will hit a market value of $7.2bn (£5.6bn) by 2023, with household penetration hitting 43.5% from 25% this year.
In order to capitalise on this market growth, Hill says Dixons Carphone is focusing on employee expertise, price and upping its online product range from 4,000 to 40,000.
"We will also make sure our customers have an easy end-to-end experience across all their touchpoints with us including purchase, set up, delivery and installation, as well as resolving queries and issues," she says.
The mindful consumer
An overarching trend impacting how shoppers spend across all categories is sustainability, with a particular focus on plastics.
A study by Kantar TNS of 1,260 people found 63% are concerned about reducing the amount of packaging they buy.
What's more, the appetite for sustainability is driving market-beating growth in some categories. According to 2018 Nielsen data, sales of bath products grew at 1% overall but 14% when marketed as sustainable.
To monopolise on this trend ethical beauty retailer Lush has launched its first 'naked' shop in the UK this year, which exclusively sells products that are not packaged in plastic, while L'Occitane is offering eco-refills on products such as shower oils.
"Plastic-free aisles and products in retailers like Lush and L'Occitane won't bring in enormous numbers of people because the people who really care about it are quite small in terms of the average shopper," says Moriarty.
"But it's a way to stand out and grow loyalty with shoppers who might go on to shop in other areas or shop there more often."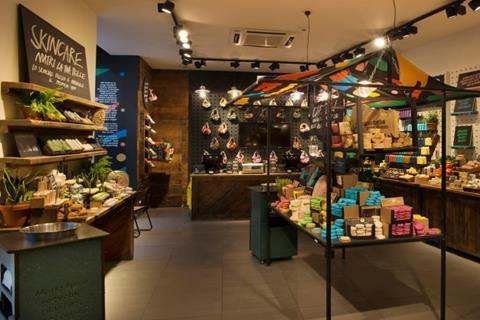 Marks & Spencer has launched more than 90 lines of loose fruit and vegetables that are free of plastic packaging in a trial at its Tolworth store and is removing best-before labels from the products in a bid to reduce waste.
The retailer is launching additional lines of loose produce and more sustainable alternatives to plastic in every UK branch.
"The issue we are seeing for retailers is that shoppers are aware and concerned of this issue in a way that we've not seen before now," says Watkins.
"Ten years ago, food waste became a big topic for shoppers because they found out that on average a third of the contents of their fridge was thrown away. Saving money by limiting food waste is still a big way for shoppers to balance their budgets, which demonstrates that once these ideas are in customers' heads they have longevity."
While shoppers may not immediately reward the retailers that pay attention to issues such as single-use plastics, in the long term they are likely to punish those that do not make a concerted effort to be more sustainable by taking their shopping lists elsewhere