On the final day of LGBT+ History Month, Retail Week Be Inspired reflects on what retailers can do to not just limit their support to 28 days.
This is an exclusive extract from Retail Week's Inclusion and Diversity Calendar 2022.
LGBT+ History Month honours the fight for rights for LGBT+ people in the UK and is widely celebrated by retailers and brands alike.
However, February is also a time when organisations can face particular scrutiny for their commitment to LGBT+ inclusion, especially accusations of 'pinkwashing'.
Pinkwashing (or rainbow-washing as it is sometimes called) is when a business publicly tries to show support for the LGBT+ community through gestures while privately doing very little to support LGBT+ colleagues within the organisation.
These gestures include adding the rainbow-coloured Pride flag to its company logo or changing its social media banner to include LGBT+ History Month.
As this year's month comes to an end, how can retailers make real progress and, crucially, ensure they support the LGBT+ community throughout the year? Retail Week Be Inspired has put together the following checklist:
How retailers can support LGBT+ colleagues and customers
Circulate your LGBT+ policy/policies to clarify the protections your workplace has in place for staff members. If you can, making your policy accessible to customers will also demonstrate transparency and openness. If you don't have one in place, you can review our Diversity DNA report for advice on setting up employee policies and look at our guidance on how to support transgender employees and customers.
Arrange a company-wide charity fundraiser and donate the proceeds to an LGBT+ charity of your choice. Retailers who put their money where their mouth is are more likely to have their LGBT+ History Month celebrations well received by colleagues and customers alike, in contrast to those only paying lip service to the cause.
Organise educational workshops for your workforce to help your employees understand the challenges facing the people behind each letter of the LGBT+ acronym and how we can all come together to support them.
Ensure LGBT+ communities have input into the creation of any content, campaigns or events by either hiring external advisers or giving an open invitation to LGBT+ colleagues within your own organisation to get involved should they wish to do so.
Find an executive sponsor – someone who will advocate LGBT+ colleagues and use their own networks and connections to positively amplify their voices.
Focus longer-term on how you can commit to actions supporting the LGBT+ community and consider setting tangible goals against which you can benchmark yourself.
Be mindful that not every LGBT+ employee in your business will necessarily be willing or able to take part in your organisation's LGBT+ History Month activities. For example, some colleagues may not be comfortable being fully open or out about their identity, while others may want to avoid feeling like a spokesperson for an entire community of people.
Plan ahead for Pride Month in June. If involving LGBT+ colleagues and/or external LGBT+ speakers and charities in your celebrations, reaching out to them well in advance will demonstrate genuine commitment. Last year, for instance, Boots marked the occasion with a series of events for staff members on how to be a good ally to the LGBT+ community run by its Pride Alliance Business Resource Group, which has supported LGBT+ staff all year round for the past 15 years.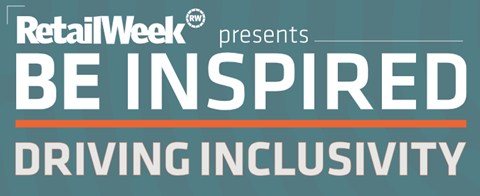 Established in 2016, Retail Week Be Inspired has evolved from an initiative to drive greater gender diversity in retail to a UK-wide programme promoting inclusion and diversity for everyone.
Regardless of age, background, gender, race, sexual orientation or ability, Be Inspired provides the tools, inspiration, knowledge and connections needed to fulfil career aspirations.
Find out more about Be Inspired here.