Pride Month may be over, but the work needed to create real change is not. Retail Week analytical journalist Eleanor Smith asks, if equality isn't contentious, why are trans identities?
The history of trans abuse in retail
The inspiration for this piece originated from a LinkedIn post made by Emma Preston – who has more than 25 years' experience working as a store manager for a variety of British retailers, and is now a speaker on diversity and inclusion topics – which exemplifies the abuse faced by many transgender frontline retail staff.
Emma suffered "maltreatment by retail staff" as the standard customer experience whilst in the earliest stages of her transition. This has included being denied access to women's changing rooms when attempting to purchase clothing and being refused service at makeup counters in department stores, both on numerous occasions.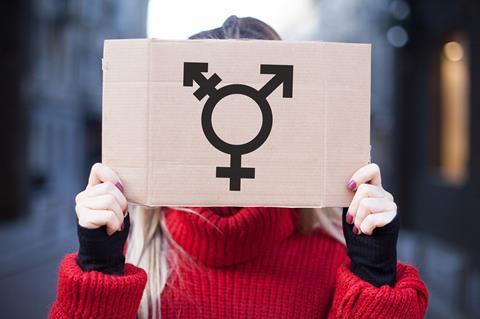 A sincere account from Katherine – a transgender retail worker – has also highlighted the perverse curiousness of some, stating: "[Customers] ask me if I've gone all the way through my transition, although they won't use that word often, so it's essentially asking about my body and what it entails and what isn't there or is there."
Katherine tells me that even when these instances or virulent verbal abuse occurs, her line managers "have never asked customers to apologise or leave the store". This then serves only to reinforce harmful behaviour and, as she highlights, enforces a morale-decimating belief in staff that "customers are just too valuable to the company".
80% of transpeople have experienced a transphobic hate crime
Emma suggests that "the responsibility of [the head office] is to ease the challenge for in-store teams to continue to learn" the full extent their actions can have, adding that "the time a shopworker invests with a person will always have an imprint and if you put in the short-term effort, you will reap the long-term reward".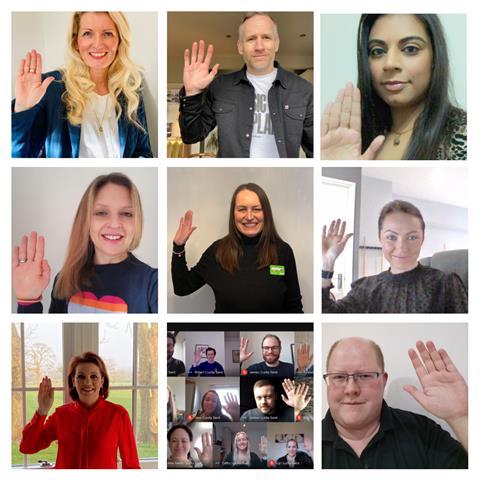 Retail Week's Be Inspired programme has been running since 2016 with a mission to give everyone – regardless of age, background, gender, race, sexual orientation or ability – the tools, inspiration, knowledge and connections needed to fulfil their career aspirations. Learn more here.
Yet many retailers are likely to be entirely unaware of issues encountered by marginalised communities within their stores – whether this pertains to gender, sexuality, or race.
This is because often individuals that have been discriminated against for an intrinsic characteristic don't want to relive that experience in order to report it.
The lay of the land for transpeople in the UK
Office for National Statistics data reveals 28% of transpeople and 21% of those who identified as lesbian, gay or bisexual were the victims of crime in the year to March 2020.
LGBT+ anti-violence charity Galop reports that 80% of transpeople have experienced a transphobic hate crime, with around 25% of those being physically assaulted or threatened with assault.
Adding to these statistics are reports that suggest "half of transgender workers hide their identity at work for fear of discrimination" and highlight the retail sector as having the highest number of businesses (47%) unlikely to employ a transgender person.
Further research into these issues has found that abuse of transgender retail staff is often perpetuated by the out-of-date "customer is always right" motto.
Within the UK, the increasing prevalence and normalisation of trans-centric abuse has been exacerbated through the rampant publication of vitriolic transphobic diatribe in mainstream and tabloid media, providing an outlet to those whose misinformed and misplaced gender ideals shape our ability to merely live freely and safely.
Dissimilar to most identities within the LGBTQ+ community, transitioning – and simply existing as a transperson – is often a highly visible process that routinely makes those who do so the target of ridicule, discrimination and abuse. This is unfairly, but often, accepted as a necessary sacrifice to be made by transpeople in order to find solace in themselves.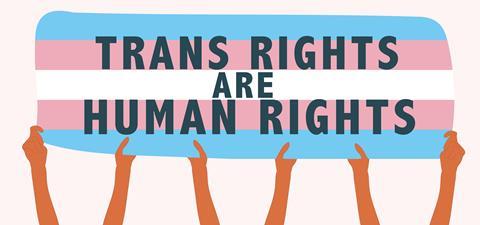 What can retailers do to meaningfully support transgender customers and employees?
Organisations can meaningfully support transgender customers and staff by making a demonstrable commitment to supporting their identities.
"Creating marketing campaigns solely to chase pink profits is a recognisable sign of a business disengaged in giving back"
It is also no longer enough for businesses to engage in eurocentric rainbow capitalism as activist consumers will unabashedly call out retailers and manufacturers that are abusing the opportunity to meaningfully support marginalised communities.
Creating marketing campaigns solely to chase pink profits in already socially progressive and safe Western countries is now an immediately recognisable sign of a business disengaged in giving back to those who drive its fortunes.
Learning from others
The Co-operative has a publicly accessible transgender policy that documents necessary protections it has in place for both its staff members and its customers.
Senior management at electronics retailer AO.com have worked with trans-identifying individuals to develop trans-inclusive customer contact centre policies, while phone network Vodafone has created processes that allow transgender customers to safely change the name on their account through an online form – rather than in store.
Marks & Spencer and Bravissimo openly offer bra fittings to transgender customers
Emma also highlights the approaches of value-focused retailer B&M and discounter The Original Factory Shop. Having worked for both businesses, she describes them as "fully inclusive, socially aware, responsible and most certainly LGBTQ+ friendly" and says she was "welcomed with open arms at both".
While as a customer, Emma says she cannot recommend Marks & Spencer and Bravissimo enough for openly offering bra fittings to transgender customers.
What is a routine retail experience for a cisgender person – such as buying underwear or testing makeup – can be an incredibly daunting task for a transgender person as these are intensely personal and potentially invasive moments.
By highlighting your staff's awareness of trans identities and understanding of the unique issues transpeople face, it immediately offers a welcoming space we will seek out – as would anyone else.
Seek out resources, connect with networks and be ready to listen
Business directory and advisory firm Transfriend.ly is one organisation focused on helping retailers that need support in developing trans-affirming policies.
Retailers of any size and any niche can pledge to support transgender staff and customers, which they can then promote through a directory listing and a window-stickering programme – signalling to potential transgender customers that they are in a safe environment.
Managing director Morgan Howson comments: "Mainstream trans-positive retailers can be hard to find. And those that are doing the right thing – offering inclusive sizes and ranges, having clear anti-discrimination policies and making clear decisions in support of the transgender community – often don't have a place to shout about it."
"Mainstream trans-positive retailers can be hard to find"

Morgan Howson, Transfriend.ly
Discussing why Transfriend.ly came to be, Howson underlined the difficulties transpeople face in the early stages of transition: "It is really scary, and everything – even something as simple as figuring out if you can use a fitting room or go to a bathroom without feeling unsafe or judged – carries a much higher weight."
Stonewall head of global partnerships Vicky Haden advises: "The best way to make the best changes is to ask those directly affected. Listen to the needs of your trans employees and address the challenges they face.
"This means creating safe spaces for employees to come together, discuss issues and offer potential solutions. Don't assume that if you don't know of any transpeople within your organisation that they don't exist."
Inclusivity and making transpeople part of the conversation is crucial to enacting real change and overcoming transgender people being seen as other.
As Emma concludes: "Whether you are a cleaner in Cleethorpes or a HR director in London, do you see me as transgender or do you see me as human?"