Advances in artificial intelligence will take retail back to a time of more personalised service, experts tell Retail Week in a new documentary.
Population growth and radically changed consumer lifestyles has left many retailers unable to offer the same personalised service they once did in times where they knew each customer who walked through their door.
AI is set to change all that.
Retail Week spoke to Holland & Barrett, New West End Company and PwC to find out more about AI, how it can be applied and what it means for the future of the industry.
Watch the full documentary below, and read AI in Action, a report produced in association with PwC, where we interviewed 75 retail leaders about their AI strategies.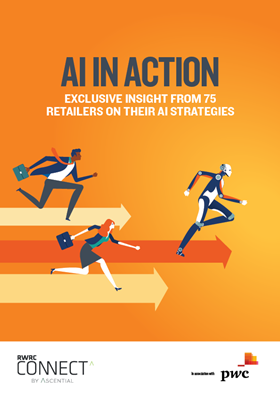 Download your free copy of AI in Action today to benchmark your own AI activities and discover:
How well your peers understand AI
Current levels and planned investment in AI
The AI technologies retailers are prioritising
Global case studies on Alibaba, Kroger and Walmart