International and digital sales growth will be crucial this year as the UK is buffeted by the headwinds of Brexit, according to the leaders of 25 retailers.
Against a background of widespread uncertainty and depressed consumer confidence, chief executives are adopting a pragmatic and optimistic approach.
Retail Week's annual state-of-the-nation report, Retail 2019, produced in partnership with Manhattan Associates, has revealed that where retail leaders might have been expected to plan cost reduction, they are instead focusing on growth.
International and digital key
Seventy percent of the leaders surveyed believe international expansion has become more important to their business over the past 12 months – up from just 28% the year before. Overseas growth was also identified as the second most important business priority for the year ahead.
Digital is the key investment area, however, particularly desktop and mobile website development, with a quarter of retailers selecting this as their number one priority.
Despite this, the retailers surveyed are preparing for a bumpy year.
"Customers are definitely nervous and it is that uncertainty that is the biggest impact of Brexit," says the chief executive of a fashion retailer.
Retail 2019 charts changes in approach and strategy compared with last year, and reveals how retailers are planning to overcome one of the most challenging years they have ever faced.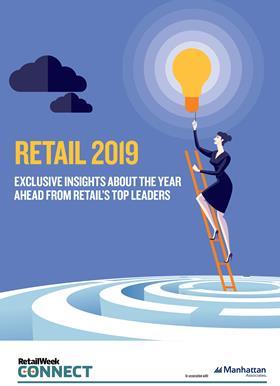 This report will tell you:
How retailers are going international to mitigate the effects of uncertainty at home
Why AI will become a key investment area as retailers seek a truly single view
How retailers plan to navigate the digital skills gap and transform their organisations


Manhattan Associates is a technology leader in supply chain and omnichannel commerce.