Curious, creative, collegiate and collaborative. It's not the usual description of a typical retail CEO.
Yet these are the characteristics that will come to define the next generation of leaders, according to Retail Week's new report, CEO Futures.
Our major new report, produced in partnership with Salesforce, examines what it will take to be a retail leader of tomorrow. We have spoken to highly regarded chief executives leading through change today, as well as experts in the field offering their view on the approach needed in the years ahead.
We have uncovered that a strategic understanding of the importance of data, an obsession with the customer and the charisma to inspire an entire workforce into action will be demanded of the CEO of tomorrow.
This, of course, is on top of the usual demands of balancing the books, driving market share and being an exemplary leader of people in the toughest of times.
Change in mindset
If the leaders of today are to keep their currency in the retail world of tomorrow then a change in mindset is needed. Attitudes and behaviours are arguably becoming more important than skills when it comes to the boardroom.
Take recent comments made by Inditex chief executive Pablo Isla. He was last month named as Harvard Business Review's best-performing chief executive. The accolade takes into account not only financial performance but also factors including corporate governance and social responsibility.
In a Harvard Business Review interview Isla reflected one of Inditex's core values – modesty.
"The strength of our company is the combination of everybody, much more than of any single person," he said. "And I can tell you that as a company, we try to be low-profile, being humble, of course being very ambitious, but being humble."
As our report CEO Futures finds, egos are no longer welcome in the boardroom. To find out more, download it today.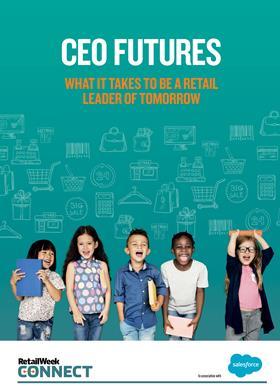 Download your free copy of CEO Futures to find out:
Why EQ is more important than IQ
How to foster a data-driven mindset
Why curiosity and collaboration are key to driving change


Salesforce, the Customer Success Platform and world's number-one CRM company, empowers companies to connect with their customers in a whole new way. For more information about Salesforce (NYSE: CRM), visit salesforce.com or engage with us on social media.