With smartphone penetration at 85% and 12% of consumers shopping on their mobile daily, Sweden's ecommerce market is ripe with opportunity for mobile-first retailers.
Understanding what the consumer wants is vital and our latest guide, Exporting ecommerce: how to thrive online in Sweden, reveals the key information retailers need to have in mind to make the most of this tech-savvy market.
Swedish shoppers are very switched on
Seventy-seven per cent of Swedes have at least one retailer app on their phone, 12% are shopping on their mobiles daily and 60% do so at least once a month. As such, a focus on mobile experience will see you do well in this part of Europe.
Swedish perfume retailer Sniph has developed its website with mobile front of mind, according to co-founder Lisa Kjellqvist. "Eighty per cent – or even more I would say because it grows every day – of our traffic comes from a mobile device. We need to make the journey super smooth and adapted to people on the go."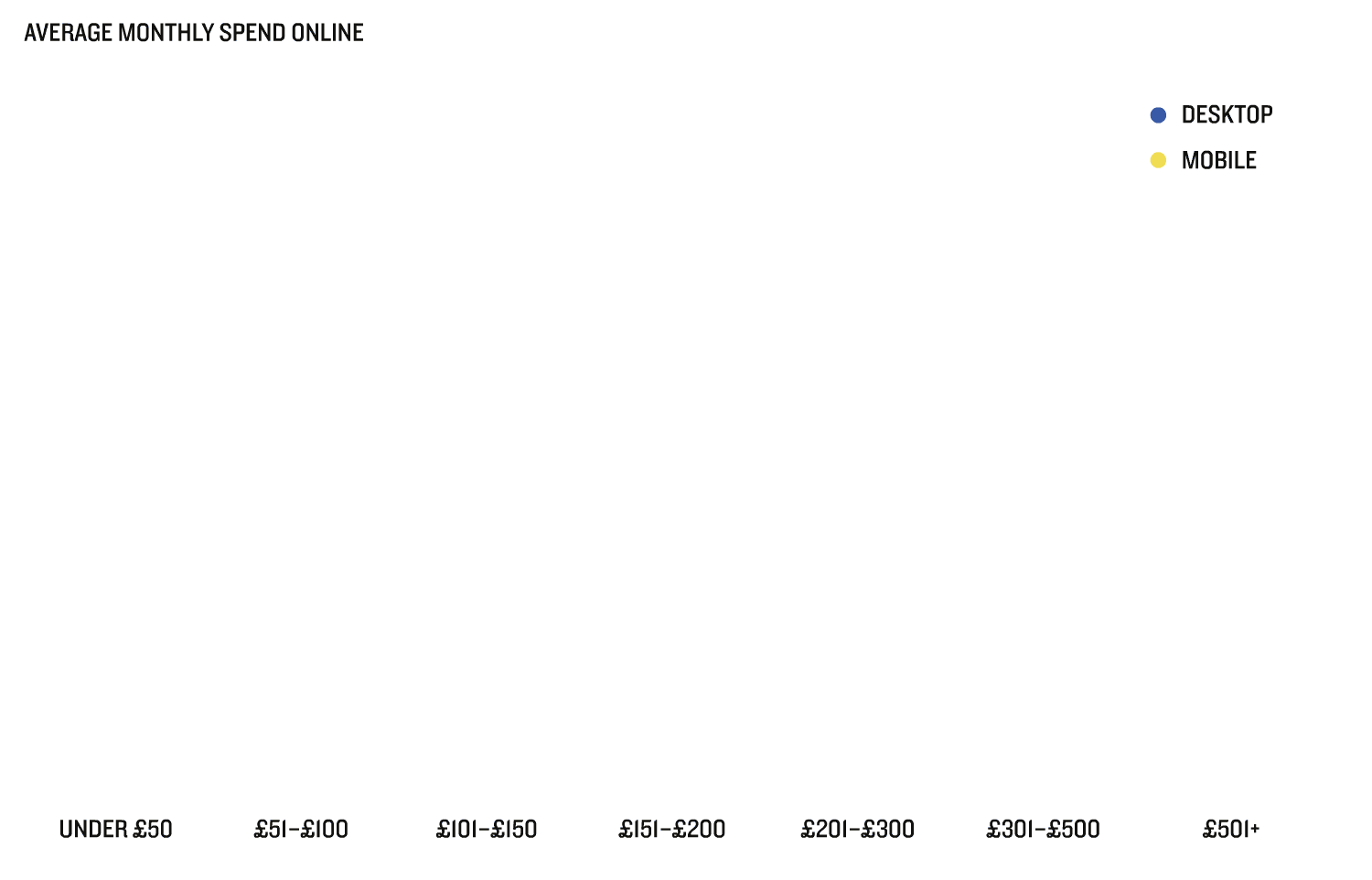 The delivery landscape is different
Arne Andersson, senior ecommerce advisor at the Swedish national postal service PostNord, explains that delivery to lockers or click-and-collect points is much more common in Sweden than the UK and home delivery isn't always offered by retailers.
This is starting to change as demand from consumers for home delivery increases – so if UK retailers can offer this they will already be ahead of the pack.
They prefer invoice-based payments
Paying after receiving an invoice is almost unheard of when shopping online in the UK, however Swedish consumers say invoicing is their second preferred payment method after credit cards, with 38% choosing to pay this way.
"In Sweden many people like to see their goods before they pay, so they know what they've paid for"

Madeléne Kraemer, Klarna Sweden
Klarna is a Swedish payments provider that offers retailers the ability to accept invoice-based payments.
On the popularity of this method, Madeléne Kraemer, director merchant development at Klarna Sweden, says: "In Sweden many people like to see their goods before they pay, so they know what they've paid for."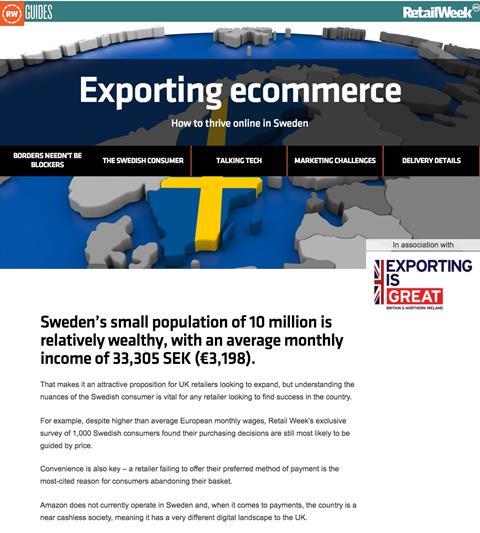 If you want to make the most of this affluent and tech-savvy consumer, download this Retail Week guide to learn more.
Exporting ecommerce: how to thrive online in Sweden contains:
A four-episode series of podcasts in which we speak to experts in Swedish ecommerce and retailers who know the market well.
An interactive map, dividing Sweden into its most economically interesting regions.
Insight from an exclusive Retail Week survey of 1,000 Swedish consumers.

Exporting is GREAT works with UK-based businesses to ensure their success in international markets through exports. It encourages and support overseas companies to look at the UK as the best place to set up or expand their business. Export services range from free online information and overseas event support to International Trade Advisers and bespoke exporting strategies. Each can be tailored to specific needs and is designed to help you grow internationally and trade confidently in a competitive global marketplace.