Italy's GDP grew a better-than-expected 1.7% in 2017 and there is money to be made in the country's ecommerce market.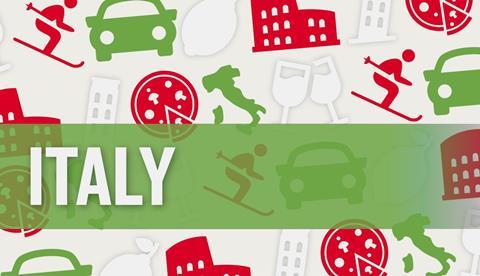 Italian consumers are digitally savvy, making the country an attractive proposition for British retailers looking to expand overseas.
Learn about the opportunities of the Italian etail market in our unmissable guide, Exporting ecommerce: How to thrive online in Italy.
You will learn:
Where the Italian retail hotspots are with our interactive map
Which retailers are performing well in Italy, with a four-part podcast series including interviews and case studies
What makes the Italian consumer tick when it comes to shopping online with our exclusive consumer research of 1,000 Italian shoppers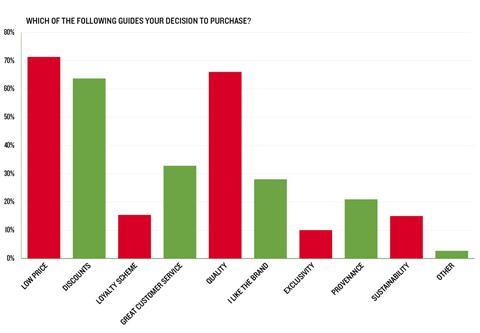 There are three key reasons why Italy is an attractive market for British retailers, according to our research.
1. Italian shoppers are not bothered about free returns
While 45% of shoppers surveyed cite free delivery as most important to them when considering making a purchase, only 11% claim to prioritise free returns.
Simone Panfilo, founder of Italian online home store LOVEThESIGN, says this is because they think twice before purchasing and, although this might mean they make fewer purchases than consumers in other markets, they are usually set on what they've chosen when they finally arrive at the online checkout.
2. They are happy to download retailer apps
Nearly half (44%) of Italian shoppers say they have between two and three retailer apps on their phone, with 19% having between four and five. Only 13% say they have none.
Not only that, but 45% of consumers surveyed say they actually prefer to shop using an app. This gives retailers an opportunity to customise the shopping experience as well as the option of tools such as push notifications to stay in the minds of consumers.
3. They are receptive to social media marketing
More than half (56%) of Italian consumers use Facebook to browse and buy from retailers with 29% and 22% using Google+ and Twitter, respectively.
Nicolai Schümann recently entered the Italian ecommerce market with vintage clothing etalier Alice's Pig. He told us that Facebook has the highest conversion rate for the retailer in terms of its marketing spend in Italy.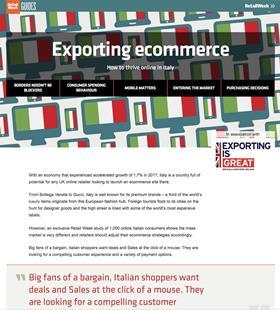 Italy is the fourth guide in a series of digital reports exploring trading online overseas:

Exporting is GREAT works with UK-based businesses to ensure their success in international markets through exports. It encourages and support overseas companies to look at the UK as the best place to set up or expand their business. Export services range from free online information and overseas event support to International Trade Advisers and bespoke exporting strategies. Each can be tailored to specific needs and is designed to help you grow internationally and trade confidently in a competitive global marketplace.
View full Profile