Last month both Staples and Games Workshop unveiled new monikers across their entire estates. Retail Week looks at other retail rebrands over the years.
Mr Byrite to Blue Inc
Blue Inc began life in 1912 as A Levy & Sons, a hat shop in Stratford, London.
However, the retailer – which until 2006 was owned by the Levy Family (including Tottenham Hotspur chairman Daniel Levy) – gained notoriety in the 70s and 80s when it traded as men's fashion chain Mr Byrite – what Drapers once referred to as the "Skoda of the high street".
The Blue Inc name was introduced as the Levy family attempted to move Mr Byrite upmarket and more brand-led, and all stores rebranded to the moniker in 1999.
Blue Inc expanded rapidly, particularly through the acquisition of Officers Club in 2011, but profits were hit.
At the beginning of 2016, it shuttered 76 of its 230 UK stores by placing subsidiary A. Levy – which held its property leases – into administration.
Last week, Blue Inc filed a company voluntary arrangement as it seeks to shut more stores.
Waterstone's to Waterstones
Bookseller Waterstones caused controversy in some circles when it dropped the apostrophe from its storefront back in 2012 after 30 years.
Chief executive James Daunt said it was a "practical" decision that reflected its URL, email addresses and was a "more versatile and practical spelling".
However, John Richards, chairman of the Apostrophe Protection Society, was furious.
Richards said: "It's just plain wrong. It's grammatically incorrect. If Sainsbury's and McDonald's can get it right, then why can't Waterstones. You would really hope a bookshop is the last place to be so slapdash with English."
The rebrand is also thought to reflect that founder Tim Waterstone was no longer involved.
Fine Fare to Gateway to Somerfield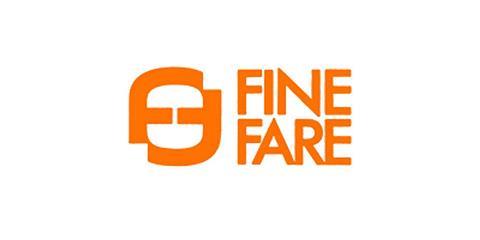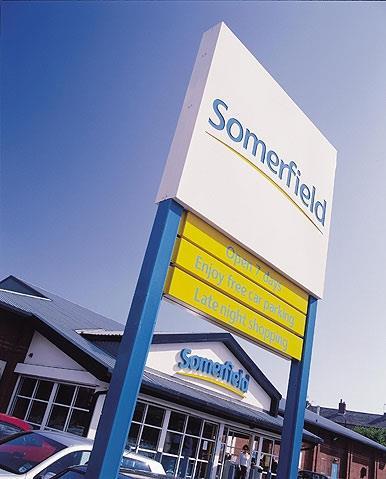 Established in Welwyn Garden City in Hertfordshire in the 1950s, grocer Fine Fare was famous for its Yellow Pack own-label. It made it into British folklore when it was name-checked in Genesis's song Aisle of Plenty, a satire on consumerism.
In the song, a woman who says she feels she doesn't belong in modern society decides to "co-operate" because she realises she's "thankful for her Fine Fare discount".
Fine Fare was bought by Gateway in the late 1980s and its stores were rebranded; however, it was not long until they were rebadged again, to Somerfield, in the early 1990s.
The Co-op bought Somerfield in 2008 – an ill-fated acquisition that ended in the Co-op offloading a host of stores to Hilco-owned The Food Retailer last year as the mutual focused on reshaping its core convenience stores.
The Food Retailer fell into administration last month.
Crazy George's to BrightHouse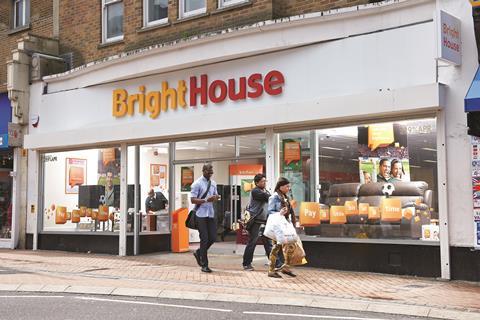 Perhaps having crazy in the name of a retailer known for its hefty APRs wasn't the best idea, and BrightHouse – formerly Crazy George's – appears to have gone from strength to strength since its rebrand in 2002.
The new identity was designed to convey a more premium feel for the brand. Since that time it has grown from 101 stores to 300, as its popularity soared during the credit crunch.
However, it has struggled of late after the Financial Conduct Authority forced it to suspend late payment charges. It revealed plans to close 10% of stores earlier this year.
Chelsea Girl to River Island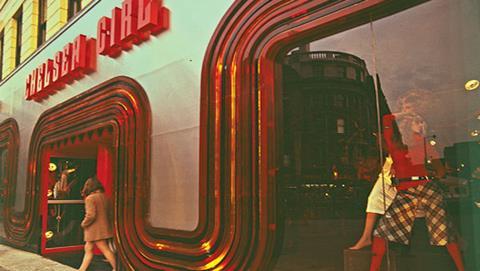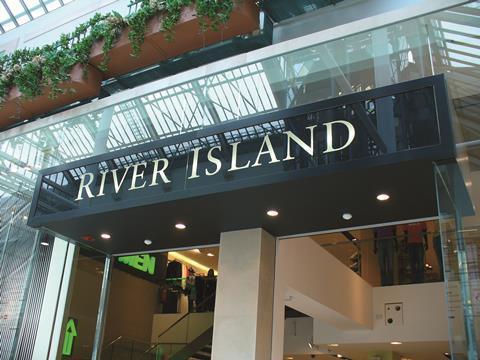 River Island founder Bernard Lewis started out selling knitting wool from The Wool Shop, built on an East London bomb site, before renaming the chain Lewis Separates. However, it was iconic 60s high-street fashion emporium Chelsea Girl that made its name.
Lewis opened a menswear format Concept Man in 1982 and launched River Island in 1988. He rebranded all Chelsea Girl and Concept Man shops into River Island, which now has more than 350 stores, in 1991.
River Island – which is run by Lewis's nephew Ben – brought back Chelsea Girl as a capsule collection in 2011, which is still available today.
Kendall's to Next
High-street bellwether Next started life as rainwear specialist Kendall's.
Tailor J Hepworth & Son, which was founded in 1864, bought Kendall's in 1981 in order to create a womenswear chain.
The Next name was unveiled in 1982 and soon flooded the British high street with 70 stores rebranded over five months.
In 1986, J Hepworth changed its name to Next, and the rest is history. Next now has more than 500 stores and is a stalwart of the British high street.
Orange/T-Mobile to Everything Everywhere to EE
When the mobile behemoths Orange and T-Mobile merged in 2010, several new fascia names were trialled for their retail stores, including Everything Everywhere, before it finally decided to rebrand to EE in 2012, and draw a line under what The Daily Telegraph described as "a long-running identity crisis".
At the time of the rebrand to EE, Olaf Swantee, chief executive at the time, conceded that the former name of Everything Everywhere was "silly".
He said abbreviating the name to EE was a "short and snappy" retail fascia that did not "break with the past". It also has the added bonus of sounding more like a retail business and less like a Fleetwood Mac song.
The 700-strong store rebrand cost £50m, but it rid the retailer of the confusion of trying to run three different retail fascias all offering the same products.
QS to Store Twenty One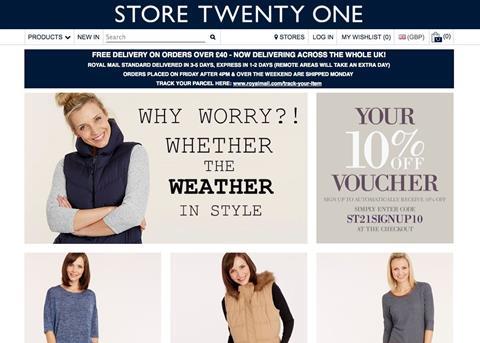 Value fashion retailer QS's rebrand to Store Twenty One has not brought it renewed success. QS was trialled in 2008 and rolled out across the brand's 211 stores in 2010.
At the time of the rebrand, chairman of Alok Industries Dilip Jiwrajka, who snapped up QS in 2007, said the change of fascia was intended to increase the appeal of the retailer to his daughter's friends, who "didn't really want to be in a QS".
The rebrand was described by Retail Week's stores editor John Ryan as "a classier proposition" than QS back in 2010 – although the retailer subsequently collaborated with Katie Price on a swimsuit and lingerie range the following year, perhaps ruining its move upmarket.
The new name has not reversed QS's fortunes. It closed almost 80 stores through a company voluntary arrangement last year in a bid to stave off administration.
Safeway to Morrisons
The supermarket retailer Safeway was a mainstay of UK grocery until 2005 when it was snapped up by Morrisons after a long-running takeover battle.
Following the acquisition, Safeway disappeared from the UK market. However, 11 years on and Morrisons has decided to resurrect the brand name with a range of Safeway-branded products due to launch early this year.
Wilkinson to Wilko
Variety store Wilkinson decided to formally adopt the nickname many of its shoppers used for it in 2014.
At the time a spokesman said it was migrating to the "popular and endearing name that our customers have given us".
Tiger to Flying Tiger Copenhagen
The quirky Danish retailer has flown in the face of conventional wisdom with its rebrand, which has changed the snappy and simple title of Tiger to the mouthful of Flying Tiger Copenhagen.
The rebrand was celebrated by global brand director Tina Schwarz as a more accurate representation of the retailer's offer.
"With the hand-cut letters, playful design and the wiggly eyes, the new logo more clearly expresses who we are," she enthused.