What does 'convenience' mean to retailers, and how is that definition influencing major changes in shop-fitting and interiors?
Convenience used to be straightforward as far as retail was concerned.
The term was a cipher for the corner shop – a place that shoppers frequented when other stores were closed or they just couldn't be bothered walking more than a few steps from their front door.
Food and small household items tended to be involved and prices were generally higher than on the high street – the trade-off for being able to get items out of hours.
Head of store development at Waitrose Anthony Wysome explains: "Convenience has mixed meanings in the UK.
"First there were corner shops, which were cut-down supermarkets. The efficiency of supermarkets defined convenience, rather than convenience stores being designed from the bottom up, taking the customer into account."
Today however, the relaxation of trading hours has changed this.
As a consequence, 'convenience' has a much broader definition, taking greater account of what shoppers want.
"Customers today are disappointed if the fastest you can deliver something to them is 24hrs"

Guy Smith, Arcadia
With a new way of looking at things, anything can be a convenience store – whether it's a bookshop that has late openings and the occasional cheese and wine evening, or a fashion store that offers delivery to your door.
Guy Smith, head of design at Arcadia, puts the argument for this new generation of convenience succinctly: "Customers today are disappointed if the fastest you can deliver something to them is 24hrs.
"Convenience means speed. Or perhaps convenience might be something as simple as walking through a mall and treating yourself to a bun or a coffee; it's just there, when you want it."
It's a point not lost on Nick Hughes, managing director at Itab Shop Products UK: "From loaves of bread, cigarettes and the daily paper to any product that has been delivered to home within an hour – for retailers, the definition of convenience has broadened, cutting across all products and formats of stores."
Size matters
In 2017 and beyond, convenience no longer has to mean small. The Waitrose branch that is a couple of minutes north of King's Cross is a case in point.
At 24,000 sq ft, this is a substantial 'small' supermarket. Yet this is a convenience store, as it caters for shoppers who want something for this evening or tomorrow at the latest.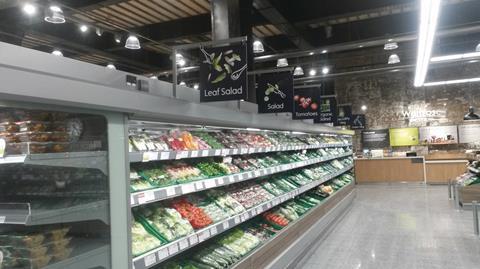 It has no parking, and therefore those visiting it will do so on foot.
This has a direct implication for the number of items that a shopper exiting the store will be able to carry.
At this point, it morphs into a convenience store.
A store bears the label convenience not because it is open all hours, but rather because it is en route to somewhere else and is perfect for those seeking gratification today, rather than at some point later in the week.
The mantra at British Airports Authority, when it referred to the retail offer in Heathrow's Terminal 5, used to be "on the way, not in the way", and this seems as good a way as any of redefining convenience.
"When it comes to the physical layout of smaller stores, they are now becoming a destination for a far broader range of services than they were ever designed for"

Nick Hughes, Itab Shop Products UK
Yet for Waitrose's Wysome, there is rather more to the idea of convenience: "If the best way of having your needs met is Amazon Prime or Uber, then convenience becomes about making things easy.
"A boring shop would lose out to a good food-service delivered."
And this is a major point in the UK.
The majority of convenience stores may be easy, they may be about meeting needs, but they are soulless with little in the way of identity or experience.
In the case of the majority of smaller convenience stores, they also happen to be bursting at the seams.
Hughes comments: "When it comes to the physical layout of smaller stores, they are now becoming a destination for a far broader range of services than they were ever designed for."
Tesco's take on convenience
Reinvigorating the business is high on the priority list of Tesco's top brass as they prepare for the new year.
Chief executive Dave Lewis has been clear on his aims – namely to better differentiate Tesco and fully re-establish trust following the decline in fortunes that precipitated his arrival and the financial scandal he soon found himself confronting.
While Tesco's UK and Ireland chief executive Matt Davies says the idea that big stores are a "relic of the past is absolutely not the case", he's also been focusing on how to revitalise the business's smaller convenience stores.
In small stores, the range has been reassessed – and cut by about 5% – so that they carry "the right offer" rather than being a mini version of a big-shed range.
Promotions have been changed so that multibuys feature more in big branches where large shops are conducted, while in c-stores they are being more tailored to convenience shopping patterns.
Influence of new-generation tech
There is also the matter of physical-virtual overlap. It is not so very long ago that retailers, en masse, were convinced that putting a coffee shop at the heart of a store was the secret to success.
Bookshops became coffee shops, as did a small number of banks, and even a few DIY stores followed suit.
This particular trend has, to a large extent, disappeared, but the new nirvana that will capture shoppers, particularly in the convenience arena, is the Amazon locker.
Put a row of these in a store and the logic is that shoppers can have the world at their fingertips in a local store.
It will be easy and it will be on the way to and from work.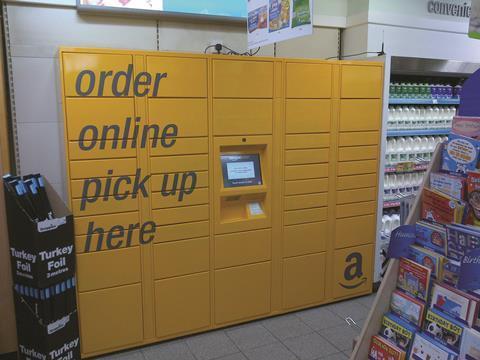 However, convenience stores still have the capacity to be rather more than storage units for very large online concerns.
"The best chance (for convenience store operators) is to offer something that Amazon can't and this is community and warmth.
"The problem is that this is actually quite difficult if you're working within 3,000 sq ft," says Wysome.
"The best chance (for convenience store operators) is to offer something that Amazon can't and this is community and warmth"

Anthony Wysome, Waitrose
As we turn our attention to what 2017 will hold for the world of retail, it's clear the definition of 'convenience' is changing.
As Tim Greenhalgh, chief creative officer at consultancy Fitch, says: "I'm using my local shops a lot more than I used to and it's true that the number of things that are available has increased."
He continues: "We are starting to reframe what we mean by convenience, and technology is part of this."
Convenience stores may still be small, but over time it's expected they will increase in size as the burden of goods and services demands that this happens.
And technology will definitely play a leading role in all of this, whether it's click-and-collect, Amazon lockers or contactless terminals – currently being introduced in Sainsbury's convenience stores (see box) – all aimed at making things easier.
But, as Wysome notes, convenience stores have to have sufficient 'experience' embedded in them to stop shoppers slumping in front of their laptops and not bothering to head down to the local shops.
Hughes says: "The traditional view of a convenience store – local produce, fresh bakery and that personal touch – has to a degree been lost in the UK, with a far more engaging local formats being delivered by retailers in Scandinavia and Ireland.
The overriding message is make things easier, offer more products and make sure that there is a tangible experience that will keep shoppers coming back for more.
Retailers doing all of this will be able to bask in the warmth of being convenience operators.
Is the future contactless for c-stores?
Sainsbury's has revealed it will launch contactless payments in "the majority" of its convenience stores by Christmas. The supermarket, which was slow to introduce the technology to its estate, had initially targeted the first half of 2016 for a full rollout.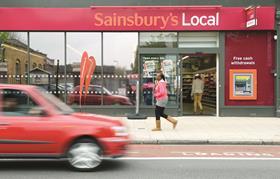 Sainsbury's now plans to introduce contactless to most of its near-800-strong c-store estate ahead of the Christmas trading period, with the remaining shops poised to benefit in 2017.