Bonmarché is joining retailers such as Argos by moving into the TV shopping market as another way to reach consumers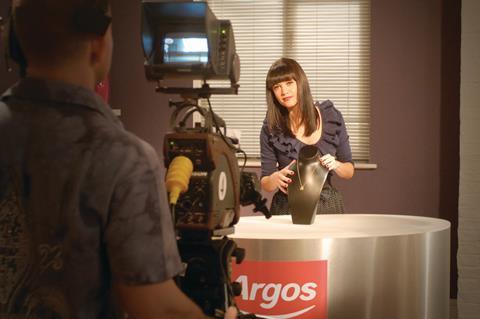 Why are we talking about this now?
Value womenswear chain Bonmarché is extending its multichannel presence by selling through television shopping channel Ideal World.
Its Christmas party dresses from David Emanuel collection will be sold through the channel on two days over the next fortnight in two-hour slots.
What other store-based retailers are moving into TV shopping?
Argos launched its own TV shopping channel in June. Argos TV is broadcast 24 hours a day, seven days a week and highlights more than 1,000 products a week. The retailer's TV channel reaches more than 10 million homes in the UK.
Argos business development director Adrian Burleton says the channel is an example of the retailer offering its customers "a whole range of convenient ways to shop".
Arts and crafts retailer HobbyCraft is also considering a move into TV shopping.
Why are retailers making the transition to TV shopping?
The TV shopping market is still growing. Research house Verdict forecasts the market will grow by 2.5% this year to £756.4m. For retailers such as Bonmarché it can offer a great opportunity to reach a captive audience, according to Verdict analyst Maureen Hinton.
"It's a good way for Bonmarché to reach its target audience, which may not have migrated online," she says. "They can reach people who don't use the web and are not close to any store or are not particularly mobile."
Hinton says selling through reputable TV channels can be "win-win" for retailers because overheads are low and the interactivity can help give an almost personal service to customers.
She says: "Brands such as Liz Earle, which are now big, established brands, started out on QVC. It's a powerful sales channel."
What impact can TV shopping have on the top line?
Verdict forecasts that for Argos, TV shopping will provide a sales fillip.
"It will increase awareness of Argos's offer and allow presenters to demonstrate a product's features – encouraging customers to buy more expensive models," according to Verdict. Although it may take time to gain traction, TV shopping will become a key selling channel for Argos, which has an advantage over other retailers using TV shopping as customers can use its check-and-reserve offer.
Other retailers will watch TV shopping ventures with interest to see whether they should also launch similar initiatives.