Carrying around multiple retail loyalty cards might be about to become a thing of the past.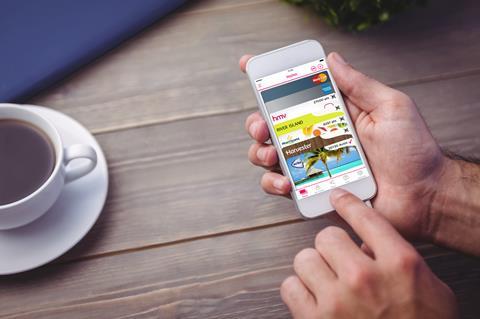 Bink is a loyalty app that allows shoppers to consolidate all their memberships across various retail reward schemes in one place.
The start-up has won £10m in funding to date from a variety of angel investors since it was founded in 2014.
It is designed to provide an alternative for shoppers to carrying multiple plastic loyalty cards that they may often not have with them when they spend.
The retail technology start-up intends to circumvent the physical loyalty card altogether by linking a shopper's membership of all their respective loyalty schemes directly to their payment card.
This allows customers to claim points at the checkout without having to scan an additional loyalty card.
High costs and minimal rewards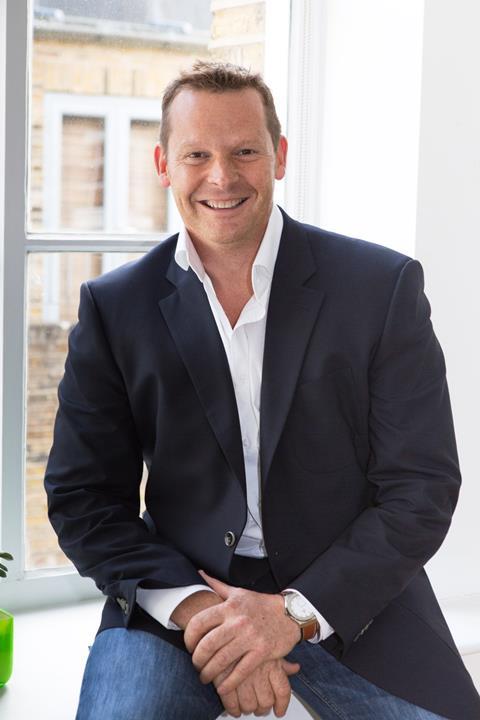 The idea for Bink was born when co-founder Lee Clarke did a pre-holiday shop in Boots and lost out on £300 worth of loyalty points because he did not have his rewards card with him.
"There are over 200 loyalty schemes in the UK but the method retailers are using to offer rewards to their customers is outdated," Clarke tells Retail Week.
"The current system of expecting shoppers to keep a separate card for every retailer makes for high cost with minimal rewards for businesses.
"Loyalty should be all about enticing shoppers and getting them to come back to you, not giving them another thing they need to remember to win rewards for shopping."
It's an argument that has won Bink tens of thousands of downloads of its app in a beta phase, during which it has established partnerships with more than 30 businesses including retailers such as Morrisons, Arcadia and River Island.
Clarke points out that linking payment and loyalty delivers tangible benefits for retailers, both by saving time at the till and providing greater insight into customers' shopping habits.
"Shoppers are moving away from the weekly big shop," he says.
"Linking your rewards scheme to your customer's payment cards gives you insight into everything they buy that they wouldn't usually bother scanning their loyalty card for."
Bink has drawn the interest of a variety of big-hitters in finance and payments to its board and as advisers.
They include former Tesco chief marketing officer Matt Atkinson, former Barclays and Barclaycard chief marketing officer Elizabeth Chambers and former MasterCard head of brand, sponsorship and consumer marketing Shaun Springer, along with ex-Merrill Lynch chairman Bob Wigley.
Ease and convenience
It will formally launch early next year and Clarke says multiple retail partnerships from pure-play and bricks-and-mortar retailers are in the pipeline.
He also says that there are "lots of exciting developments" planned to ensure that Bink establishes itself as part of users' daily routine.
It has prioritised ease and convenience for users – shoppers can register all their loyalty cards with Bink's retail partners by taking a photo of their card.
"Everyone has a bank card and a smartphone nowadays, so this technology allows retailers to reach customers on a platform that is really personal to them"

Greg Gormley
Customers are also sent notifications telling them how many points they could have won for purchases in stores where they are not signed up to loyalty schemes.
Co-founder and chief financial officer Greg Gormley says that driving such accessibility for consumers gives retailers a much greater connection to their customers than their existing loyalty schemes currently offer.
"Everyone has a bank card and a smartphone nowadays, so this technology allows retailers to reach customers on a platform that is really personal to them," he says.
Retailers will pay Bink a small fee when they interact or spend via the start-up, when a new shopper signs up for their loyalty scheme through Bink or they match a card payment up to a loyalty scheme a customer has signed up with through the start-up.
Grand ambitions
Gormley argues that plastic loyalty cards are seriously outdated and are unlikely to exist as part of retailers proposition in ten years time.
Considering the rise of smartphone shopping and contactless payment technology, it could be high time that retailers looking to drive data insights and increase their customer base look at a more mobile approach to loyalty.
In the longer term Bink's ambitions are even greater.
Gormley sees the potential for the business to become a media platform for retailers in a similar way as services such as Facebook and Twitter.
The ambition is for the business to assume such a central role in consumers lives that 'to Bink' becomes a verb.
"Will people be carrying around plastic loyalty cards in five years?" he asks.
He is convinced they will not – and thinks Bink is the answer.