Manage absenteeism well and staff won't want to skive when times get tough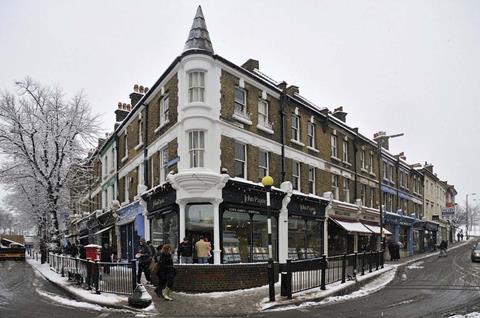 January's heavy snowfalls showed that it's tough to tell how genuine employee absenteeism is sometimes. Retailers were left to cope with how to manage and open stores, distribution centres and call centres with many staff unable to get to work. Human resources departments were also left to evaluate whether such absenteeism was justified or whether staff should be forced to lose pay or holiday as a result.
Non-genuine absenteeism can be costly and not only affects productivity but also morale, so good management of absenteeism is important. "Many companies simply don't know their true absence levels because they only start recording it once it becomes an issue," says Envision Retail managing director Jason Kemp.
"Absence is often seen simply as being off work for a day, but in reality, being absent from work includes lateness to work and even coming back from a break late," he adds.
Creating the right culture at work is key. "We are working hard on engagement because if your staff are highly engaged they won't want to skive off and let their colleagues down," says Pets at Home head of human resources Ryan Cheyne.
"If you manage absence well and keep it on the agenda, and pick up on anyone when they don't come in then it's straightforward to manage, but if you don't then that creates a culture where absenteeism is OK," he says.
Peter Wake, managing director of absence management specialist Team Steer, works with retailers such as John Lewis Direct and Asos. He says effective use of absence data is vital in tackling absenteeism - especially when it is staff pulling a sickie.
"It's about being able to track the data and analyse it. For instance does the line manager log the absence and log it in a way that can be analysed in the future," says Wake. "Only by doing that can you analyse and tackle the pattern of persistent short-term absenteeism," he says.
Of course not all staff are guilty. "We have had some great stories of commitment during the snow that we have celebrated and sent out across the business, such as one colleague who walked 12 miles to do his nightshift at the Woking store and then walked back again," says Cheyne.
Treat your staff right and it seems they really will go the extra mile - or 12 - for you.
Create a policy for all staff including
Acceptable levels of absence (as a percentage of working days)
Circumstances where staff need to provide evidence - eg, absence adjacent to a holiday
A policy for long-term absence
Record
Every instance of absence
Introduce a reporting procedure
Review
Regularly look at who has good and bad attendance
Take disciplinary action against those who breach the tolerance
Reward good attendance