The number of start-ups in retail technology is growing quickly and Retail Week is highlighting some of the best. This week, Bookingbug is in the spotlight.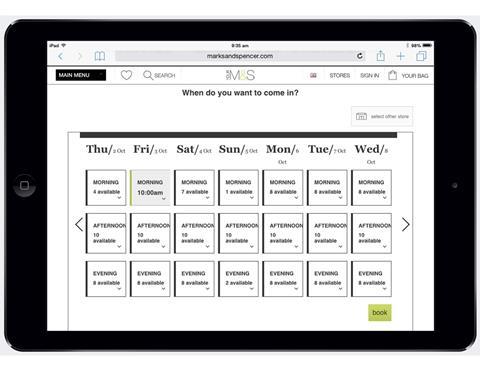 Bookingbug is an appointment scheduling platform. Gi Fernando, a partner at Deep Ventures, which was one of the first investors at Bookingbug, tells us more.
Bookingbug
Founded: 2009
Investment: $1million in January 2014; $350,000 in 2011
Founders: Glenn Shoosmith, chief executive
Retail partners: Pets At Home, M&S, Waitrose, Mothercare
What it does:
Fernando says: "Retailers with expensive high street space need to find every advantage against their online-only competition. Increasingly, they're offering experiences or useful in store services that add value and increase loyalty in ways someone like Amazon just can't. BookingBug makes it easy to offer these services, or any appointment, through online scheduling that works on any platform. It provides insight and analytics to retailers, so they can better resource staff time and understand the value of their efforts. And retailers who use BookingBug are giving customers a simple, easy reason to spend time on the British high street."
Why is it relevant to retailers?
"There's a false logic that online is somehow better than offline. True, if you want to save money and save time, online retail is hard to beat. But that's not the only customer mindset: sometimes, they also want to spend money and spend time. They work hard so that they can treat themselves with hobbies, interests, friends and family. And retailers are using online presence to move customers in store and provide the kind of non-commoditised, human experience that builds brands like Apple and Burberry. That's why we're invested in BookingBug and see their role with retailers growing over time."
More information: