The number of start-ups in retail technology is growing quickly and Retail Week is highlighting some of the best. This week, Swogo is in the spotlight.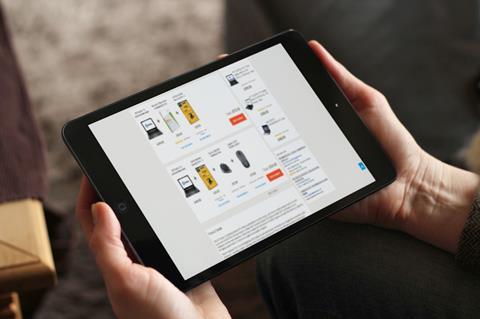 Swogo is an automated bundling platform for etailers. Investor Martijn Hamann, a partner at Van den Ende & Deitmers, tells us more.
Swogo
Founded: 2012
Investment: $600,000 (£378,600)
Founders: Anthony Ng Monica, Dimitar Kazakov, Lucy Foster, Andre Rego and Ivor Stankov
Retail partners: Tesco, Shop Direct Group and Media Markt
What it does:
Hamann says: "Swogo is the world's first automated bundling solution for ecommerce retailers, increasing margin and average order value.
"Its team realised that matching based on compatibility is just the start. The best cross-sell and bundle recommendations come from understanding each product and ensuring they're relevant to each customer's purpose and preferences.
"Its recommendations are optimised for sales in real-time. Swogo goes even as far as to predict the customer's budget to maximise margin and average order value."

Why is it relevant to retailers?
"As the ecommerce market becomes more competitive, retailers are forced to slash their prices, squeezing their margin. At the same time, the increased competition is causing the cost per click to rise by 5% – 12% each year, making it harder for marketers. This will get worse as retailers become even more aggressive over the Christmas period.
It is now more important than ever for retailers to find new ways to absorb price pressure. The best way to combat this is to sell high margin products alongside the host product in a bundle. As Swogo can integrate in just 30 minutes, it's a quick win to a big problem."

More information: