Very owner Shop Direct is investing almost £1m to promote a week of Black Friday events this year as it seeks to woo 'deal-hungry' shoppers.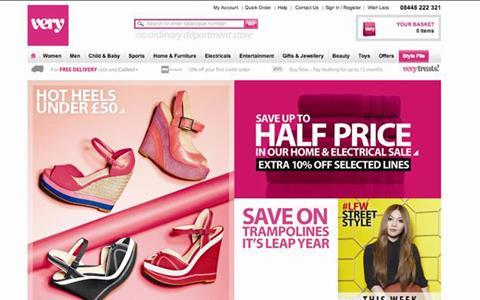 Shop Direct is "placing a big bet" on Black Friday, which falls on November 28 this year, and will extend the promotion to cover all of its brands, from Very to Littlewoods.
A TV and press campaign will launch 48 hours ahead of the big day and fashion etailer Very's hourly promotions will be revealed live across the airwaves.
Two days later on 'Sofa Sunday', so called because shoppers are forecast to sit down with their tablet devices and buy Christmas gifts, Shop Direct will kick-start 'Cyber Week' – a full seven days of one-day-only promotions.
Cyber Week will be promoted with an outdoor and tactical advertising campaign for Very.
Shop Direct believes the initiatives will drive millions in incremental sales as price-conscious shoppers look out for deals.
Shop Direct retail brands and trading director Jon Owen said: "If anything, customers are even hungrier for deals this year so it's a logical next step for us to roll out Black Friday across all of our brands.
"And by extending the event over a further seven days with Cyber Week, we think we'll have something to offer every member of the family in the run-up to what we're predicting will be another record Christmas for Shop Direct."
Shop Direct's brands include Littlewoods, K&Co, Isme and Woolworths.