The Co-op has accelerated plans to boost its membership and is aiming to recruit one million new members by the end of 2017.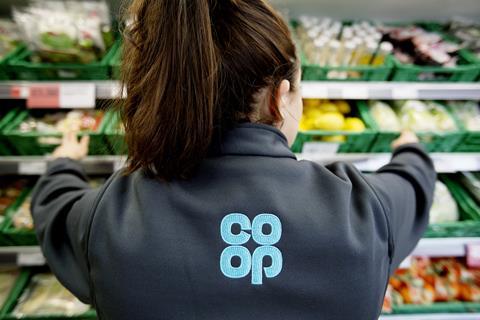 When the mutual launched its new membership scheme in September last year it planned to add one million members by the end of 2018, but its success so far has led The Co-op to fast-track its plans.
The mutual has already added 400,000 new members since launch. It now aims to sign up 500,000 new customers and encourage a further 500,000 existing shoppers to become members by the end of the year.
Bafta Award-winning director Shane Meadows has made some short films with The Co-op to kickstart the recruitment campaign.
Positive response
The Co-op, which already has 4.1 million active members, said it had seen a "hugely positive response" to the new scheme.
In the period from September 21, 2016 to the end of December, Co-op food like-for-like sales rose 3.4%.
The Co-op has put membership at the core of its growth strategy. It wants half of sales across all of its business to come from members by 2018.
Member benefits
Co-op members receive a 5% reward for purchases they make on own-brand products and services, with a further 1% directly benefiting local causes.
Members can choose the cause they want to support from a list of three in each of 1,500 communities across the UK.
Meadows has created a series of short films that illustrates The Co-op's support for local causes which will be shown in cinemas across the UK from January 20.
Chief membership officer Rufus Olins said: "We are delighted that such an authentic and critically acclaimed director as Shane Meadows has chosen to work with us as we aim to introduce a new generation to the Co-op.
"Like us, Shane believes in the power of people working together to change things and the difference the Co-op can make in strengthening communities."