Start-ups in retail technology are growing and Retail Week is highlighting some of the best. This week StorIQ is in the spotlight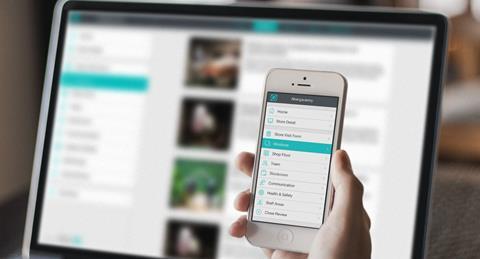 Key facts
Founded: 2014
Investment: a spokesperson said StorIQ "is currently self-funded from a previous enterprise".
Founder: Peter Wake
Retail partners: Crew Clothing, Dune and Menkind
StorIQ is a tablet and mobile-based platform that gives operational staff insight into how stores are being run on a day-to-day basis. The aim is to share best practice across a retail estate to enhance performance. Founder Peter Wake explains more.
What it does
StorIQ is a cloud-based software-as-a-service designed to helps retail operations staff improve the performance of their portfolio through better communication and task management.
The platform allows objectives to be set across a network for store layout, visual merchandising and sales. And employees can create a network across their store estate to share best practice through photos, task and objectives, gaining insight into the factors that cause some stores to perform better than others.
"StorIQ's platform brings metrics to aspects of store management that are currently unquantified or unstructured," says Wake.
What problems it solves
StorIQ goes beyond just revenue, footfall and profitability, creating insight into the various factors affecting bricks-and-mortar stores that are more difficult to quantify.
It is designed to increase communication between staff members across a retailer's store estate and give quick and convenient insight into how stores are being run day-to-day and what affects success.
"StorIQ provides tools to give retail operations leadership insight into performance on the ground, so that poorer performing stores can move closer to high performing stores," says Wake.
For more information: www.storiq.net