Start-ups in retail technology are growing and Retail Week is highlighting some of the best. This week Tagspire is in the spotlight.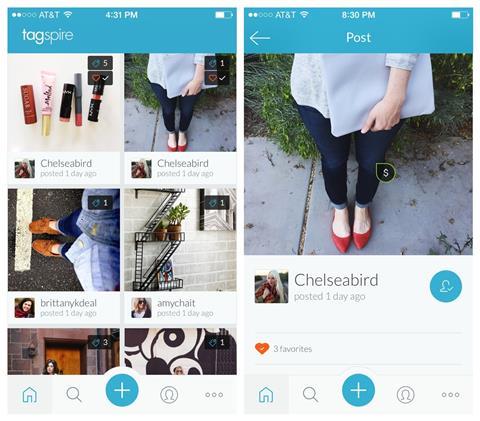 Tagspire is an online platform that allows users to recommend products to followers in return for cash rewards. Chief executive and founder Karim Hijazi explains more.
Key facts
Founded October 2014
Investment Privately funded
Retail partners Bloomingdale's, Dorothy Perkins and Happy Socks.
Founders Karim Hijazi
What it does
Tagspire is an online community that encourages users to share and recommend products in return for cash incentives.
Combining social media with ecommerce, Tagspire users tag their photos with details of which retailer they bought pictured items from. They are then rewarded commission when shoppers make a purchase after following a link from their post.
This social commerce platform is designed to bridge the gap between retail and peer recommendation, personalising the online retail experience as well as incentivising customer engagement.
Tagspire is available online or as a iOS and Android mobile app and aims to make sharing photos and products on the go as easy as possible.
What problem does the technology solve for retailers?
Tagspire founder and chief executive Karim Hijazi says: "Shoppers are looking for credible recommendations from peers to help them with purchasing decisions, particularly with online retail.
"Our service gives shoppers a compelling incentive to share these recommendations, as well as creating an online community for users to follow each other and gain lifestyle inspiration."
For retailers, it creates an online platform where their products are shared and recommended, increasing customer engagement and providing insight into who is buying their products.
Tagspire users can also share their photos and tagged items on Facebook and Twitter, boosting a retailer's social media presence.
More information: Tagspire.com