Start-ups in retail technology are growing and Retail Week is highlighting some of the best. This week Yellowbag is in the spotlight.
Yellowbag tracks the prices of retail products on its mobile app, sending a notification to users when an item's price has been reduced. Chief executive and co-founder Jasper van Elferen explains more.
Key facts
Founded: September 2014
Investment: £400,000
Retail partners: currently no retail partners
Founders: Jasper van Elferen and Paul Aelen
What it does
A mobile app that allows online shoppers to track prices of retail products. When the price of one of their desired products drops, they receive a notification. Free to download and available on Apple and Android devices, the app is designed to maximise convenience and savings.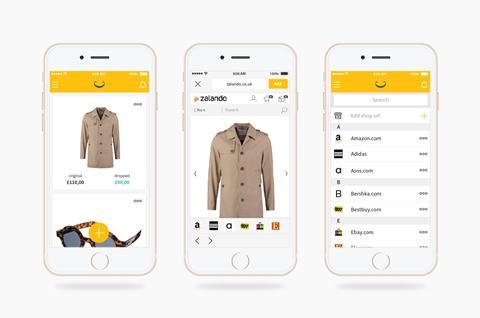 According to Van Elferen, the search algorithm "can monitor the prices on 95% of all online retailers" and 20% of products tracked are reduced per month.
What problem it solves
As the popularity of mobile shopping continues to rise, Yellowbag's app maximises convenience for busy shoppers while increasing sales for retailers.
By sending a notification directly to a user's phone regarding price changes on flagged products, Yellowbag increases the likelihood of shoppers purchasing items.
The start-up is expanding its offer to increase appeal to retailers.
"In the near future, Yellowbag will provide online retailers with insights into the behaviour of their customers, such as which discount percentage seduces online shoppers to purchase a product," says Van Elferen.
More information: www.yellowbag.com