Start-ups in retail technology are growing quickly and Retail Week is highlighting some of the best. This week 3radical is in the spotlight.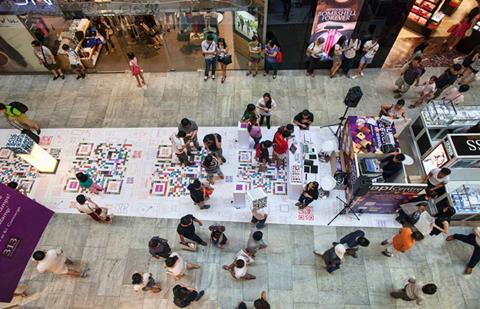 3Radical is a marketing platform that uses gamification and personalisation to engage consumers. Chief executive David Eldridge explains more.
Founded: 2012 in Singapore (launched in the UK in 2014)
Investment: Investment from 3radical founders David Eldridge and Mike Talbot as well as private investment from David Newton, fund manager of the investment fund The Helium Special Situations Fund.
Founders: David Eldridge, chief executive and Mike Talbot, chief visionary
Retail partners: A collection of retailers and brands in Singapore, where 3radical launched in 2012, including Dell. 3Radical launched in the UK in September 2014 and has no UK partners as of yet.
What it does
3Radical is a marketing platform that engages with consumers directly through their smart phone, using gamification to increase customer engagement and loyalty through personalised challenges, offers and instant rewards. Offers can be linked to a retail event as well as a consumer's behaviour, by looking at their previous purchases, or location, using iBeacon technology.
Chief executive David Eldridge says "3radical enables retailers to integrate gamification into their existing apps, websites and other consumer touch-points to reward shoppers for their engagement. Marketers can challenge and reward consumers for completing tasks such as visiting stores, browsing products online or offline or sharing products on social media."
What problem for retailers does your technology solve?
As a mobile marketing platform, 3radical makes customer engagement accessible and engaging whilst affording retailers insight into consumer behaviour.
"We created 3radical because we believed traditional marketing was no longer working" says David Elridge. "We decided to create a marketing platform that was mobile first, as well as being social and rewarding for consumers."
By engaging with customers via their mobile device, 3radical allows retailers to gain market insight by giving shoppers a platform that they are voluntarily engaged in and rewarded by.
"3Radical is contextual and enables retailers to leverage all they know about each consumer when engaging with them to maximise consumer insight and participation" says Eldridge.
More information: www.3radical.com