Start-ups in retail technology are growing and Retail Week is highlighting some of the best. This week Grability is in the spotlight.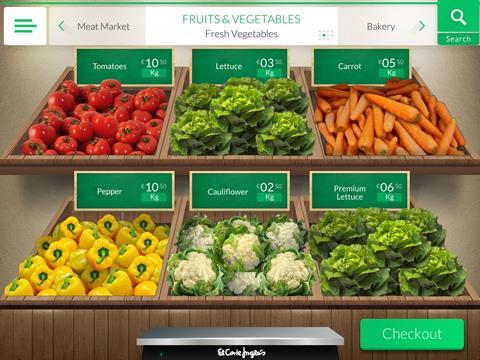 Grability is a design-led online retail platform designed to bring the bricks-and-mortar shopping experience to customers' smartphones. Co-founder and chief executive Sebastian Mejia explains more.
Key facts
Founded: 2013
Investment partners: £920,000 from various investors including Creative Capital chief executive Christopher Burch and former Samsonite chief executive Marcello Bottoli.
Retail partners: El Corte Inglés and Cencosud
Founders: Sebastian Mejia and Simon Borrero
What it does
Grability was created to bring the ease and convenience of in-store grocery shopping to mobile and tablet devices. Putting user-experience at the heart of its design, Grability recreates a bricks-and-mortar environment on shoppers' smartphones, allowing customers to scan virtual shelves and weigh fresh produce via their phones.
As well as offering a dynamic and engaging platform for shoppers, Grability has built-in analytics software, allowing retailers to capture data on customer shopping habits in real time.
"With Grability's technology, retailers offer consumers an intuitive mobile shopping experience which increases customer engagement and online sales," says chief executive and co-founder Sebastian Mejia.
How does the technology help retailers?
Creating an appealing omnichannel experience for shoppers is a daunting task for retailers, particularly as the popularity of mobile shopping continues to gain momentum.
Grability's platform is designed with the growing popularity of mobile retail in mind, integrating with retailers' existing systems to create mobile stores that increase sales and connect in-store and mobile shopping experiences seamlessly.
"Our software also allows retailers to manage their mobile stores in real time, by tracking, measuring and analysing shopping habits and trends," says Mejia.
"Grability's platform provides retailers with a scalable solution while contributing to the growth of their mobile commerce offer."
More information: www.grability.com