The number of start-ups in retail technology is growing and Retail Week is highlighting some of the best. This week we look at NearSt.
NearSt is a location-based online marketplace and delivery platform that allows shoppers to order items from retailers for immediate collection or one-hour delivery. Co-founder and chief executive Nick Brackenbury explains more.
Key facts
Founded: 2015
Investment: Backed by retail and consumer sector specialist investment fund TrueStart
Retail partners: Belgravia Books, West End Lane Books and Brick Lane Bookshop
Founders: Max Kreijn and Nick Brackenbury
What it does
NearSt is a location-based online marketplace and delivery platform that allows users to order retail products for instant collection or one-hour delivery.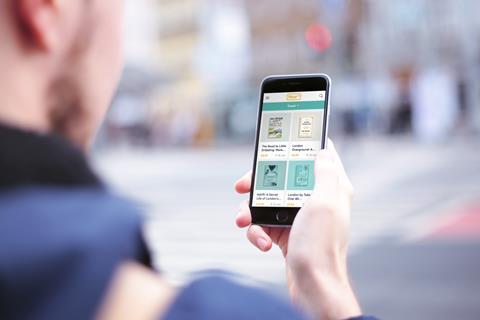 The start-up's platform is available to London shoppers via its website or mobile app and was originally launched to connect shoppers with local bookshops, although later this month it will extend its offer to include DIY, health and beauty, sportswear, stationery and gift shop retailers.
NearSt aims to make life more convenient for consumers by finding the products they need in shops local to them, while driving trade to local stores.
What problem it solves
The NearSt platform is designed to provide retailers whose products do not show up on Google searches a means of reaching local consumers quickly and conveniently.
The technology enables any shop to start selling real-time inventory to shoppers in less than 10 minutes.
Brackenbury says: "Retail industry marketers have gone full-circle in their search to optimise the customer journey, with convenience the new focus of innovation.
"As shoppers increasingly demand products when they want them, where they want them, the advantage in retail is rapidly swinging back to high street shops to fulfil this need and NearSt is perfectly placed to serve this trend and unlock the value to retailers."
More information