Start-ups in retail technology are growing and Retail Week is highlighting some of the best. This week Veeqo is in the spotlight.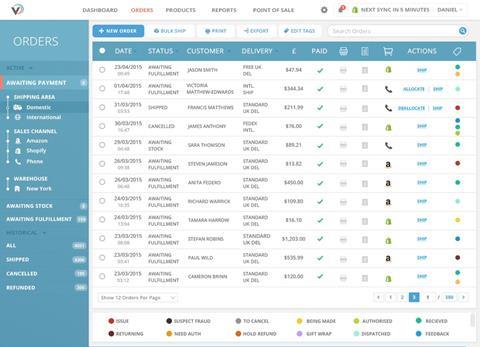 Veeqo is an inventory management software system that allows retailers to manage their stock from a single platform. Veeqo founder and chief executive Matt Warren explains more.
Key facts
Founded: 2013
Investment: £1 million from investors including Launcha
Retail partners: Amazon, eBay and Shopify.
Founder: Matt Warren
What it does
Veeqo is an inventory management platform that allows retailers to keep track of their stock across various sales channels simultaneously. Veeqo monitors sales and profits in real-time and updates every few minutes, allowing online retailers to oversee their orders from a single dashboard.
Veeqo's platform tracks sales from a online retailer's website, as well as from third-party sellers like Amazon and eBay.
"Veeqo makes life easier for sellers. It's a platform to manage their orders in one place, track all their inventory, speed up shipping out orders and also their point of sale in store" says founder and chief executive Matt Warren.
What problem does the technology solve for retailers?
Veeqo is designed to increase the convenience of managing stock levels for retailers. Its platform is adaptable to any device and monitors orders made on their website as well as online marketplaces, via mobile or in-store.
When a new order is made from a retailer's web store, the platform updates inventory so that stock levels are current across all bricks-and-mortar stores, reducing the risk of overselling due to incorrect information. Retailers can also use Veeqo to ship new orders in a single click.
"Veeqo is a tool for the multichannel retail world, saving retailers time on their stock management across all their sales channels" says Warren.
More information: www.veeqo.com