Start-ups in retail technology are growing and Retail Week is highlighting some of the best. This week Bouncepad is in the spotlight.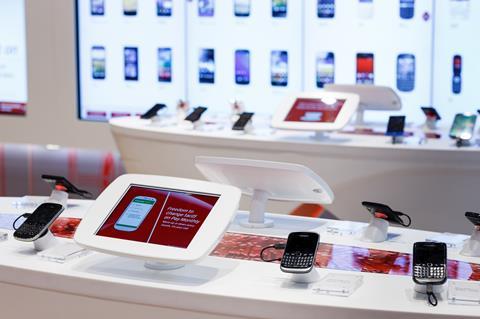 Bouncepad is a platform for in-store tablets that retailers can adapt to their offer, combining the visibility and convenience of online retail with the in-store experience. Chief executive and co-founder Tobi Schneidler explains more.
Key facts
Founded: January 2011
Investment: Funding from private investors
Retail partners: Marks & Spencer, Adidas, Ralph Lauren and Tommy Hilfiger
Founders: Tobi Schneidler, Solon Sasson and Tom Ballhatchet
What it does
Bouncepad creates kiosks for retailers to securely install tablet devices in their stores for shoppers and staff to use. Their offer can be personalised for each retailer's needs, whether they want to offer shoppers a platform to look through their stock and in-store availability or use tablets as digital marketing tools.
"By leveraging retailers' existing apps or touch-optimised websites through these touchpoints, brands can engage with shoppers to create a unique and personalised experience, while also receiving real-time feedback, insights and enabling staff to work more efficiently," says Bouncepad chief executive and co-founder Tobi Schneidler.
Bouncepad have also recently partnered with Paypal to offer a point of sale device for staff to use.
What problem does the technology solve for retailers?
Many retailers are looking for ways to drive loyalty and customer engagement through a unique omnichannel offering and Bouncepad could provide the answer.
Bouncepad is designed to offer retailers a flexible platform to incorporate their online and bricks-and-mortar offer to increase convenience and customer engagement, bringing advantageous touchpoints to staff and shoppers alike.
"Our offer enables retailers to serve enriched content and provide support where it's needed most, helping to reduce response times as well as elevate service and brand interaction," says Schneidler.
"Store designs incorporating tablet kiosks bring these solutions to the forefront, helping retailers meet evolving demands, close the service gap and enhance the consumer experience."
More information: www.bouncepad.com/