In a year of personalisation, mobile payment and drones, we look back at some of the biggest innovations in retail technology in 2015.
Fulfilment
Over the year many retailers re-examined how they could continue to make shopping as seamless as possible for customers while also protecting margins.
Click-and-collect became a talking point after John Lewis controversially began imposing a £2 charge on orders under £30 as the department store called into question the sustainability of fulfilling such orders for free.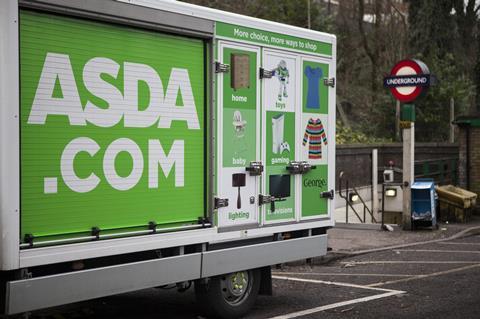 Grocery giant Asda, which had led the way in supermarket multichannel developments last year, pulled back on its investment in click-and-collect following the retailer's worst quarterly sales slump in its 50-year history.
The Walmart-owned chain instead prioritised investment in its larger stores, with boss Andy Clarke saying it needed to "simplify what we do by prioritising the first line of our strategy and pausing activity in other areas so we are not spread too thinly".
However some retailers became ever more adventurous in their fulfilment offers.
Amazon launched a one-hour delivery service for its Prime members across major UK cities and gained approval in March from the US Aviation Administration to trial drones.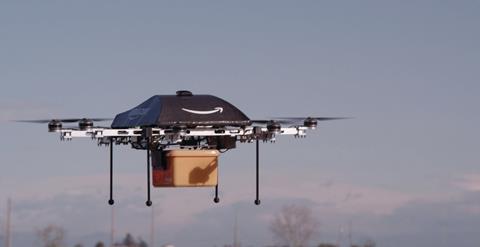 In November, the US Federal Aviation Authority has said it will publish rules for widespread commercial use of drones within the next 12 months.
With trials of the innovative fulfilment technology underway at Amazon, Google and Alibaba, could 2016 be the year online orders are delivered by air?
Bricks and clicks rival Argos fired a salvo in the fulfilment battle by launching nationwide same-day home delivery for £3.95 an order in the form of its Fast Track service.
Big data
Personalisation was a priority for both online and bricks-and-mortar retailers this year and looks set to be a mainstay on the retail agenda as more retailers prioritise getting closer to their customers.
Etail giant Shop Direct launched personalised homepages on Very.co.uk at the beginning of the year and reaped the benefits as full-year sales shot up 21% to £850m, driven in part by personalisation, according to boss Alex Baldock.
Over the course of 2015 more than half of UK retailers invested in proximity marketing campaigns. Beacon technology gained popularity as retailers including Ted Baker, House of Fraser, Oasis and Mothercare trialled it in stores.
Meanwhile, social media giants launched targeted advertising campaigns and payment capabilities through their websites. Google launched a click-to-shop feature which allowed shoppers to buy products from within adverts on YouTube.
Soon afterwards Facebook trialled a buy button on its website as well as offering retailers dedicated brand pages to advertise and sell their products.
Twitter also introduced a buy button to its website and Instagram launched full advertising capabilities for retailers through its app.
Mobile payment
Innovations in payment technology came thick and fast in 2015. Apple Pay was introduced to the UK market in July, allowing shoppers to pay for purchases through a digital wallet linked to their iPhone or Apple watch.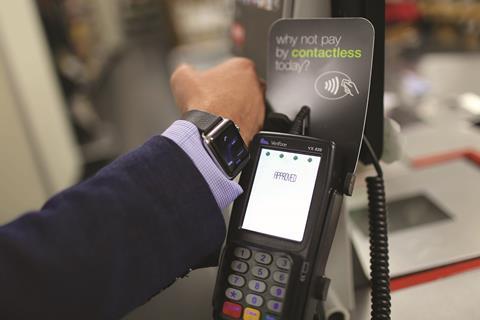 Marks & Spencer, Waitrose, Boots and Lidl were some of the retail heavyweights to adopt Apple's payment technology and, with only 3% of iPhone 6 owners currently using the payment technology, there is plenty of room for growth.
Google rivalled Apple's mobile payments offer with Android Pay, a revamped version of its Google Wallet service.
The search engine giant also partnered with MasterCard and Visa on its payments technology, which launched in the US in September.
US retailers including Walgreens and Bloomingdale's have used Google's Android Pay, but it is not yet clear when it will be brought to the UK market.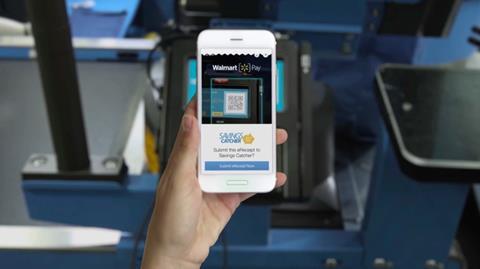 Sainsbury's and Walmart have also both launched shopping apps with mobile payment capabilities this year, ensuring that contactless payment innovations are not just the domain of tech giants like Apple, Google and Samsung.
Will more retailers follow suit and innovate their payment technology offer in-house in the coming year?
Failing to break through the Google Glass ceiling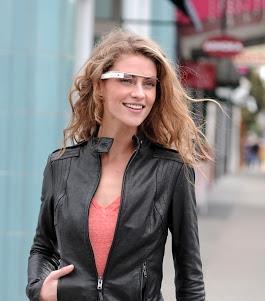 A look back at retail technology in 2015 would not be a complete without an honourable mention of Google's failure to bring its Glass technology to the consumer market.
Having started development on the wearable technology in 2013, Google Glass was designed to bring personalisation and convenience to the shopping experience. However, complaints that the technology was unstylish and unaffordable dogged the product throughout its development.
Google announced plans to stop sales of its wearable technology just days after Tesco launched an integrated shopping app in January. The following month Google said it would be starting from scratch on a redesign on its technology.
Will Google Glass rise from the ashes in 2016 or will it be dismissed as unworkable for retailers and shoppers?