As Retail Week celebrates its 30th birthday, we explore what the next three decades of retail will look like.

Digital transformation is defining modern retail, as businesses jostle to position themselves for future growth in an increasingly digital economy.
However, UK retail, known throughout the world as one of the most developed markets, is well versed at dealing with great change. This week, Retail Week celebrates its 30th birthday, and since its launch retail has gone through many phases of transition.
Back in 1988, retail commentators thought big-box retailing – or hypermarkets – was the future of retail, as supermarkets began to expand their offer into fashion and homewares. But fast-forward to today and the likes of Tesco are questioning the place of these large out-of-town store formats.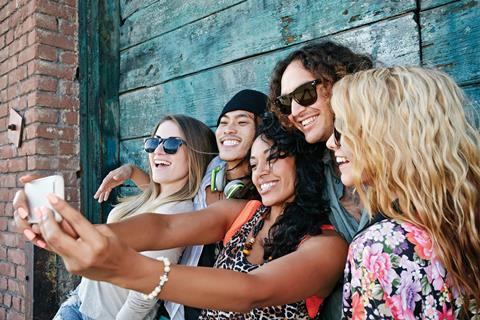 Meanwhile, the creation of the World Wide Web in 1989 by British scientist Tim Berners-Lee irrevocably changed retail – and our lives – forever, as just five years later Amazon was born and the ecommerce revolution began.
Following this, the growth of multichannel retail and the use of data have been the answer to the consumer demand for convenience and the ability to shop wherever, whenever and however they want.
Now there is a long list of potential investment areas, with power technologies such as visual and voice search, augmented and virtual reality, artificial intelligence, robotics and blockchain all vying for the all-important financial sign-off, as illustrated in Retail Week's recent report, Brave New World: leading through digital transformation.
But if that is where retail has come from, and these power technologies are the trends defining retail right now, what is coming over the horizon that will shake up the sector for the next 30 years?
Generation Z: tomorrow's consumer
Born from the mid-1990s onwards, generation Z has grown up with the internet, smartphones, iPads, Facebook, Instagram and Snapchat, and will comprise 2.56 billion individuals by 2020.
In the EU alone this generation will represent 21% of the population in just two years' time.
But are retailers ready?
"Generation Z are more serious than millennials"

Will Higham, futurist
"Millennials grew up in a time of affluence and possibilities, and that has been reflected in their expectations; they grew up being told they would be given everything," Will Higham, one of the UK's leading consumer futurists, tells Retail Week.
Recession-hit generation Z has not been so lucky, and this will affect how they shop and what they want from retailers.
"They are much warier in terms of finance, concerned about unemployment and the first generation to be poorer than their parents.
"As a result of this they are more serious than millennials."
Higham says generation Z wants retailers to be transparent about their business practices, products and the services they offer, and, crucially, how they use their data.
Generation Z also want friction-free shopping experiences and retail spaces – both digital and physical – that offer a sense of community.
Robotics: the future rewired
Far from being science fiction, robotics are already being factored into the retail workforce.
Amazon has 100,000 robots working across its warehouses and in China etail giant JD.com has developed 15 highly automated warehouses; while in the UK Shop Direct grocery etailer and technology provider Ocado refers to its warehouses as 'the hive' and its robotic workers as 'the swarm', where they fulfil hundreds of thousands of orders a week with 98.9% accuracy.
But if that is how robotics is being used now, then what does it mean for the future?
Two years ago, Deloitte forecast that there were 2.1 million jobs across retail and wholesale at danger of automisation over the next two decades. The areas they will most likely be used is in-store for stock replenishment or to help fill shoppers' baskets, and in warehouses, as already evidenced in the examples above.
Speaking at World Retail Congress in April, Chinese etail giant JD.com's chief executive Richard Liu said: "Sooner or later, our entire industry will be operated by AI and robots, not humans."
Retailers need to prepare for this robotics revolution and understand which roles can be automated and what human skills will remain invaluable.
Flying cars: delayed take-off
When Back to the Future II hit cinema screens in 1989 it made a raft of future technology predictions, with some proving eerily accurate such as wearable technology and voice-activated intelligence in the home. But one of its most obvious blunders was a sky full of flying cars.
But are they closer than we think?
The first two-seat hybrid electric vehicles, manufactured by Volvo-owned Terrafugia, are due to be delivered to customers next year, with pre-sales having begun in October and reported price of $280,000. The firm has been bought by Chinese car-maker Geely.
The cars can fly up to 400 miles and at top speeds of 100mph. The car can be driven, but consumers will need a pilot's licence to fly the vehicle, named the Transition, and it can only be flown airport to airport. The firm is now developing the TF-X, a concept vehicle with vertical landing and take-off, to overcome that problem, the BBC reports.
Longer term, automated flying cars could see widespread use across retail, in the same way that early pilots of driverless road-based vehicles have been trialled by retailers such as Ocado.
A game of monopoly
Speak to any retailer and they bemoan the seemingly unstoppable advance of Amazon across the globe, with it's dominant – or soon to be dominant – presence in the retail markets it operates.
And the etail goliath is getting bigger. Its $13.7bn purchase of grocer Whole Foods in 2017 sent shockwaves across the industry.
However, it is not just Amazon getting bigger. Many big players have inked mega-mergers over the past 18 months with further consolidation predicted.
This is already evident in UK grocery where Tesco, the UK's largest grocer, has bought Booker, the UK's largest wholesaler. Meanwhile, The Co-op has snapped up Nisa for £137.5m and boss Steve Murrells says it is looking at new opportunities to build scale.
But it is the potential £10bn merger between Sainsbury's and Asda that has grabbed most attention, with pundits speculating that it will accelerate the trend of grocery consolidation.
Mergers and acquisitions have also been prevalent in the retail property world with French giant Unibail-Rodamco acquiring rival Westfield for $16bn.
Amazon's most formidable opponent, Chinese etail behemoth Alibaba, has been on its own acquisition path. This year it acquired start-up food delivery service Ele.me in a $9.5bn reported deal, and it bought etailer Daraz from Rocket Internet to grow its presence in south Asian markets such as Pakistan, Bangladesh, Myanmar, Sri Lanka and Nepal.
Just two years before, it pumped $1bn into fellow South East Asian etailer Lazada, in a move that saw it become its largest shareholder.
The trend is undeniable, but it's a worrying sign for smaller brands and retailers as the market consolidates.
The bigger picture
Retail is more than just weighing up practical investments – retailers need to think big.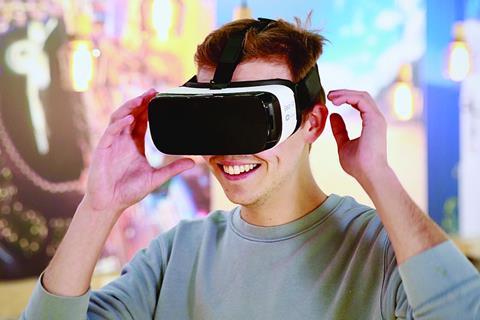 In fact, at a recent industry event, John Lewis futurologist John Vary revealed that one of the things he is researching right now is whether death is a curable disease and, if so, what implications that would hold.
Whether it be colonies on Mars, the ice caps melting or a US/China war leading to a global economic depression, the world could look very different in 30 years and retailers need to be ready for it.

These are the big issues that Retail Week is going to tackle in a major new campaign in 2019, called Retail Re-Engineered, which will help retailers roadmap the next 30 years of retail.
Views from the top: how do you see retail changing?
Paula Nickolds, managing director, John Lewis
"Data and technology will continue to develop apace and change almost everything about the way we organise ourselves and the way we communicate with customers and the way they shop.
"I think we will stop thinking about customers through the lens of how they shop and more through the lens of how they live their lives and are retailers present in that world."
Richard Pennycook, chairman, BRC, The Hut Group, Fenwick and Howdens Joinery
"We are only at 20% online shopping [as a total of all retail sales] in the UK. As those barriers [to online adoption] get eliminated, we will see 50% of trade going through online and that will be hugely transformative."
Alex Loizou, co-founder, Trouva
"The consumer of today and tomorrow wants to be able to buy products online, offline, wherever it will suit us.
"We have seen a year ago that Ikea launched a new augmented reality app where you can use your phone camera to actually see the furniture in your home. In the past we would run around with measuring tape to see if a couch would fit in a corner [of your house].
"Now, all of a sudden you can just point your camera and it's there, and you can then walk around it. That is part of science fiction. Ten years ago it wouldn't have been thinkable."
Baroness Patience Wheatcroft, journalist and founder, Retail Week
"I think 3D printing is going to have potentially a huge impact. Drones and autonomous vehicles are certainly going to change things. [However], it is fascinating how Amazon, one of the great retail disruptors, is opening stores. So [bricks-and-mortar] retail isn't going anywhere fast."
For more on this, watch: Leading CEOs reflect on the past, present and future of retail