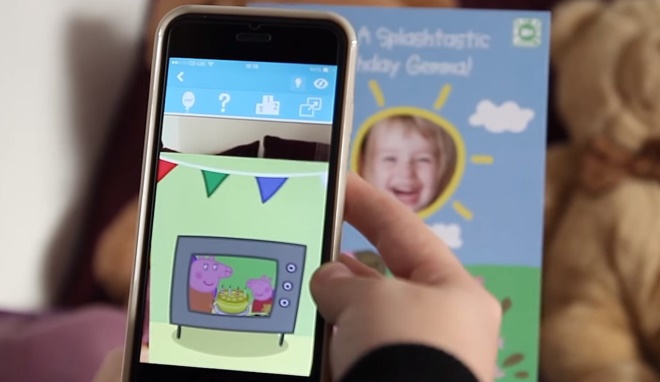 Moonpig augmented reality cards
Moonpig.com has teamed up with augmented reality company Zappar on a series of personalised greetings cards and an accompanying app.
The cards have been designed for children, and recipients can use the retailer's app, which is available for free, to access the card's augmented reality technology.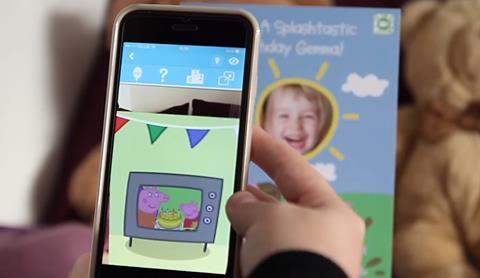 Users can point their smartphone or tablet at the greeting card to unlock a selection of video and games content.
Two ranges of customisable cards will be available in several designs and include a balloon popping game, featuring popular cartoon character Peppa Pig, and a photo feature that allows users to take selfies with a selection of animals.
The animated video cards are available now and retail at £3.99 each.
The initiative is Moonpig's second collaboration with Zappar, having previously teamed up to create greeting cards that users could add their own videos to.
Zappar's co-founder and chief executive Caspar Thykier said the partnership was "the right occasion, context and content to drive extremely high levels of interaction and entertainment."
This latest foray into augmented reality is in keeping with Moonpig's new boss James Sturrock prioritising innovation to keep ahead of competitors.
Sturrock, who was promoted to managing director of Moonpig in May, told Retail Week earlier this year that he was trying to battle two key challenges.
He said: "One is being boring and the other is the traditional way of buying cards in-store.
"Customers are creatures of habit and as a consumer we love convenience. When doing a grocery shop and you remember it is someone's birthday then why wouldn't you grab a card? Our job is to convince people there is a different, better way of doing it."