JD.com executive Chenkai Ling believes retail will evolve into a "boundless" sector as new shopping channels emerge and combine.
Ling, who is responsible for corporate strategy and investment at the Chinese ecommerce giant, suggests retail will continue to evolve to allow shoppers to "get whatever they want, whenever they want it".
Speaking at the World Retail Congress in Amsterdam, Ling said consumer behaviour was changing rapidly, particularly in China. Research by Deloitte found online penetration in the market is 15% – higher than in the USA and Europe.
In a bid to lean into those changing habits and expectations, JD.com has set up a dedicated 'customer excellency' team, which reports directly to JD Retail chief executive Lei Xu.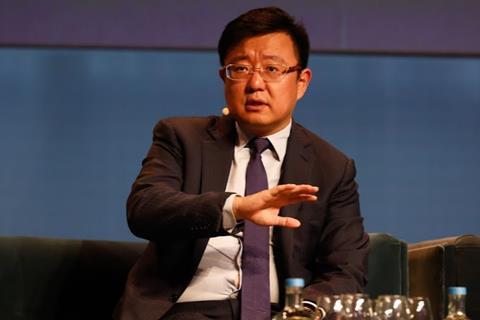 The etial titan is focusing on its drive to "take the retailer to the consumer" as China adopts a host of new shopping channels, powered by technological innovations.
Ling said: "The future of retail is 'boundless retail'. Shopping moments will be very, very diversified.
"When retail begun, we were offline first, then we went online. Going forward, there will be more and more shopping moments – conversational-based commerce, social commerce, AI-based commerce. There are a lot of shopping moments popping up, but they won't be disconnected, they will be integrated together in terms of inventory and consumers' data.
"All these shopping moments will be very smooth to the consumer so they can switch between them."
Ling said retailers will increasingly extend their propositions away from products and into complementary services.
"The value of the product will decrease, but the value of content and service will increase," Ling explained.
"For the classic retailer, we sell product to the consumer. When the transaction is over, the value has been realised.
"But going forward, retailers will not only sell product, they will sell product plus content, plus service. Those three combined together will create tremendous value.
"For example, when a consumer purchases a speaker they will purchase content like music, weather forecasts, shopping."
Building on that notion, Ling added that the relationship between retailers and manufacturers or brands will need to become closer in order to genuinely deliver what shoppers want.
Ling said: "With that concept, the retailer and the brand owner or manufacturer's relationship will be changed. Previously, retailer and brand owners played a zero-sum game. When the retailer gets one more dollar, the brand owner will increase their prices by one more dollar.
"But brand owner and retailer will join together to co-create value for users. Previously, the brands just produce products and gave them to the retailer. Nowadays, because the retailer understands consumers, we are more and more involved in the creation of the product.
"We will feed brands information on what are the white spaces and what are consumers' pain points. Based on that, we can co-create products."