Food delivery service HelloFresh has partnered with Jamie Oliver on a range of recipes that will be available to customers next year.
HelloFresh, which launched in 2011, sends fresh ingredients and recipes for meals directly to customers to prepare.
The culinary start-up will offer Jamie Oliver recipes in delivery boxes from January 2016. The recipes and ingredients will be available in all six of the countries that HelloFresh currently operates, including the UK, Germany and the US.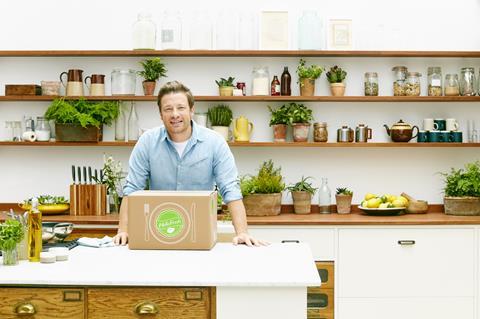 HelloFresh co-founder and chief executive Dominik Richter said "We want to give everyone an opportunity to discover the pleasure of cooking healthy, tasty meals.
"In Jamie we have found the best, most trusted and most committed partner for this mission."
The new recipes have been specially designed with HelloFresh customers in mind and the start-up will make a donation to the Jamie Oliver Food Foundation for every meal box sold during the partnership.
Speaking about the deal, Jamie Oliver said "Being time poor is one of our greatest challenges these days and we know this often impacts how we feed ourselves.
"It's an issue I've tried to tackle head on and one that HelloFresh solves in a clever and comfortable way."