Facebook has said it will be testing new ways for users to browse and purchase retail products directly through its mobile app.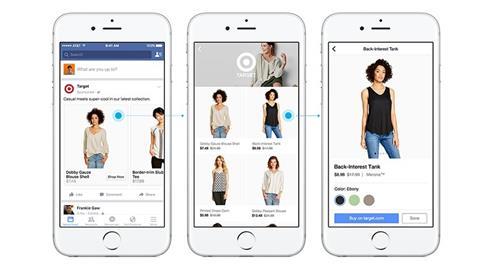 The social network's focus on in-app shopping options has followed from the rising popularity of mobile retail, with a survey by the tech giant suggesting that nearly half of its users used the social network to look for products.
A press release from Facebook said it intended to "make it easier for both people to discover products on mobile and businesses to drive more sales".
To this end, Facebook is testing a Shopping section through its mobile app which will act as "a single place for people to more easily discover, share and purchase products", according to a press release.
This is the next step in a succession of steps made by Facebook to make shopping through the website as simple as possible. Earlier this year, the social networking platform introduced a 'buy' button to its website, which retailers can either link to their retail website or enable shoppers to purchase without leaving Facebook.
Facebook's press release also mentions other shopping features that are being tested on the website, including product ads that users can click on to see "a fast-loading, full-screen experience where they can browse through a variety of products, before going to the retailer's website to purchase".