Mobile is a growing sales channel, but its potential doesn't end there. Phones also open up a treasure chest of data for retailers on their customers.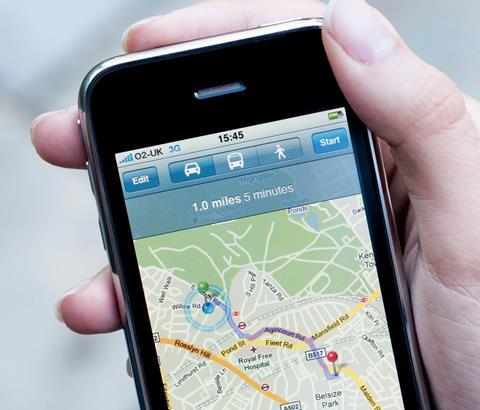 Smartphones are a vital part of customers' cross-channel shopping, and are used for both buying and researching. In fact, 58% of smartphone users now use their device to compare prices, according to user experience design agency Foolproof's Going Mobile study.
Omid Rezvani, director of mobile commerce solutions at consultancy eCommera, says: "Retailers need to look at the bigger picture, we can do a lot more than just selling on mobile. We need to use the device as it is intended - for two-way communication.
"It's the best way of knowing someone's shopping habits and behaviour. Communicating via mobile is like hanging out with our customers."
Harnessing mobile data helps retailers find out what shoppers are searching for, how long they're browsing for, what's driving their purchasing decisions and, particularly for multichannel retailers, where they are shopping.
If retailers can tap into a shopper's location, they can trigger real-time offers to entice them into nearby stores, or encourage them to buy while they
are there.
Sharing reaps rewards
However, many customers feel uncomfortable sharing their whereabouts with retailers. Only 8% of mobile phone users have shared their locations, rising to 15.2% of smartphone users, according to technology consultancy and researcher Gartner.
To entice consumers to share personal details such as location, retailers should offer incentives. Marks & Spencer, Walgreens and American Apparel, for example, have tried schemes on apps to offer customers coupons and rewards when they share their location.
Rezvani says retailers should encourage downloads of their apps rather than pointing customers to their mobile-enabled website because it develops a more meaningful relationship.
He says: "People use websites on their phone to discover product, while using an app cultivates loyalty to a brand."
Rezvani says enticements such as discounts, access to exclusive events or the latest designs could be offered to customers to encourage them to download apps.
Push notifications are the best method of maintaining dialogue with customers according to Rezvani, but retailers must be careful not to overuse them.
He says: "Communicating with someone on their phone is a very personal thing. It's more intrusive than an email campaign. If people think it is becoming too personal and annoying, they simply delete the app."
Retailers should tailor their communication using information on what customers have shopped for previously. Information such as when a shopper dropped out of the purchase can also be crucial as it may offer insight into what is driving buying decisions and can stimulate real-time offers.
Along with active marketing enticing shoppers to buy, retailers should also use mobile devices to cultivate loyalty. "Small things, like remembering
someone's birthday and sending an offer relating to their birthday can create loyalty," says Rezvani.
A richer experience
Determining locations is not the only thing apps can do. They also allow retailers to combine the physical and virtual worlds. Features such as scanning capabilities allow customers to access richer information about products, add items to wish lists and go back home to ask the advice of friends and family about a product before purchasing on their mobile.
The real-time location benefits of mobile browsing might at first appear diminished for pure-plays, who cannot direct customers into nearby stores. But Shop Direct new data and online targeting manager Matthew Doubleday says that might not always be the case, and there are still plenty of benefits inherent in the mobile device for etailers.
He says location data could help make delivery services more convenient. "We're not working on this yet but I can see 'deliver to this device' as a delivery option so we can get their party dresses directly to them," he says.
Doubleday also envisages pure-plays providing shoppers with specific promotions based on where customers are. He says: "If we can see that someone is in Bluewater we could send them a message saying they can enjoy cheaper prices or can buy on credit with us through push notifications."
Rezvani says the amount of information harnessed will only increase. The devices will continue to become smarter, and proximity to stores and even products in store can be pinpointed. Retailers could be able to send real-time, context-aware offers based on which products the customer is near to.
As technology improves and m-commerce becomes more ubiquitous, mobile will become a retailer's greatest insight into their consumer. Being present on a mobile phone, through app or website, means they are always with their consumer wherever they are shopping.